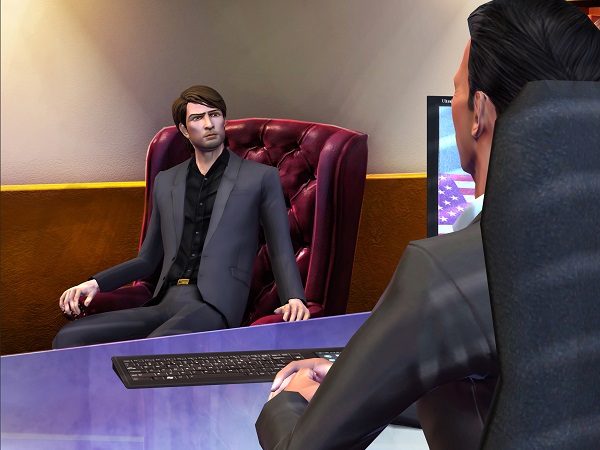 Pinkerton Studio's Jane Jensen has come to agreements with Phoenix Online Publishing to release her new upcoming adventure-puzzle title Moebius: Empire Rising on April 15th for the PC and Mac.
The game revolves around Malachi Rector, an antiques dealer who has a photographic memory and a knack for deciphering the legit antiques with the cheap, fake ones. He's hired by a secretive government agency to investigate the death of a recently-murdered woman to see if she resembles any particular person in history. Malachi then questions why the government is paying him $50,000 for such a random assignment, and why people seem to want him dead? In Moebius: Empire Rising, you'll follow Malachi as he analyzes suspects, collects clues, and pieces together the puzzle of this conspiracy with his bodyguard, former special operatives David Walker. The game is reminiscent of Sherlock Holmes mixed in with some James Bond.
Jane Jensen began raising funds through a Kickstarter Campaign in 2012, and now her game is a reality. The game will be released on April 15th for the PC and Mac, with plans for Linux, iPad, and Android versions in the near future. You can find more information on this game at the site here.