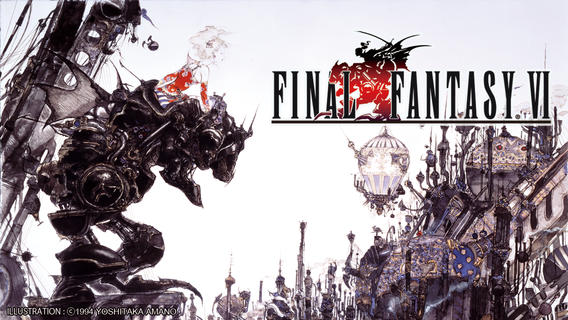 Welcome back for this week's iOS Game Suggestions. If you missed last week's, or are new to the suggestions, click on the link below and check out what cool games you should be picking up for your iOS device along with the introduction on how the suggestions work. (suggestions 1 has how it all works)
MasterAbbott's iOS Game Suggestions
A great week on iTunes! As always, it started slow and but ended with a bang! There are many must-buy games this week in all departments, FREE, 99c and over 99c. This week I've suggested a total of 20 great quality titles. Make sure you check them all especially… Broken Sword – The Serpent's Curse: Episode One, Final Fantasy IV, LEGO: Ninjago Rebooted, The Great Martian War, Toad Rider and Galcon Legends  just to name a few.
Break down below :
7 – FREE Games
3 – $0.99c Games
10 – Over $0.99c Games
As always for this week's suggestions are all new titles that you should take a look at and consider spending your hard earned iTunes cash / time on.  Well the Free games just below certainly should all be given a shot as they won't cost you anything!
For The Cheapskates – FREE GAMES
 

MASTERABBOTT'S FREE GAME PICK OF THE WEEK!

LEGO: Ninjago REBOOTED – Price : FREE – Publisher – The Lego Group (Help the Ninjas of Ninjago fight against the evil forces of the Overlord as they make their way to the top of the great Borg Tower!) on iPad & iPhone. GET IT NOW FOR FREE

 
Spell Quest: Grimm's Journey – Price : FREE – Publisher –

Mark Smith

 (Spell words to fight your way through more than 30 stages in this addictive word game. Join Grimm on his amazing adventure through a world full of monsters and treasure!

) runs on iPad & iPhone.

GET IT NOW FOR FREE

 
Naughty Kitties – Price : FREE – Publisher –

Coconut Island Games

 (Tired of traditional tower defense and endless running game? What about mingling them together? Naughty Kitties is the best answer, developed by Coconut Island, creators of Finger Balance and One Tap Hero. The Cat's Planet is in danger!! Aliens attacked the homeland of cats. All the adults on the planet lie in the dust. Only some kittens are trying to flee away with spaceship. Your mission is to lead them to fight and break through the encirclement of the enemies and. Survival is the only way to protect the last hope of the Cat's Planet!

) runs on iPad & iPhone.

GET IT NOW FOR FREE
 
Dungeon Highway – Price : FREE – Publisher –

Substantial Inc

 (Dungeon Highway drops you into a delightfully stylized fantasy world filled to the brim with dastardly monsters. Heart-pounding action, nostalgic graphics and an enchanting chiptune soundtrack bring a new milestone to the genre of endless arcade racing. Runner fans will enjoy clearing paths with attacks and powerups. Multiple game modes, including a daily challenge add even more variety to this deep, replayable experience.

) runs on iPad & iPhone.

GET IT NOW FOR FREE

 

Line Of Defense Tactics – Price : FREE – Publisher – 3000AD (Command a team of four Galactic Command (GALCOM) marines in highly classified missions across space stations, starships and vast planetary battlefields. ) on iPad & iPhone. GET IT NOW FOR FREE

 
The Great Martian War – Price : FREE – Publisher –

The Secret Location

 (The Martians have invaded! Can you survive long enough to save Earth from extinction? It's 1913, and war is hell—especially when the enemy you must face are terrifying Martian warriors. You are Gus Lafonde, fearless scout and soldier—and you must survive. The future of the planet—along with every human being—depends on you.

) runs on iPad & iPhone.

GET IT NOW FOR FREE

 

Unroll Me – Unblock the slots – Price : FREE – Publisher – Turbo Chilli (Guide the white ball to the red GOAL block by moving the slots with your finger. 'Unroll Me – unblock the slots' is the latest simple and addictive unblock puzzle game for hours of frantic fun.) on iPhone & iPad. GET IT NOW FOR FREE
For The Bargain Hunters – 99c Games
Avoid – Sensory Overload – Price : $0.99 – Publisher – NuOxygen (Avoid is a frenetic, fast and challenging arcade runner with an eye catching graphical style.
It offers an addictive arcade gameplay in the spirit of old coin games. Your ship mission is to survive as long as possible dodging obstacles and enemies with the help of various power ups. Play the game while the background follows the music like a sound wave visualizer. Every theme is unique from the style to the music and gameplay. ) runs on iPhone & iPad. BUY NOW

 

Cloudbreakers – Price : $0.99 – Publisher – Jan Tomic (Climb to the top of the Mountain in this original endless-runner-like game that's actually not endless at all! Collect all fellow heroes and help them return to their homeland. ) runs on iPhone & iPad. BUY NOW

 
Toad Rider – Price : $0.99 – Publisher –

Abdullah El-Sayed

 (Inspired by the classic Battletoads game, loved by millions over the world! Toad Rider is a super intense and challenging game for people with split-second reflexes, machine-like focus, and nerves made of steel.) runs on iPhone & iPad.

BUY NOW
For The Millionaires – All games over $0.99
 

MasterAbbott's over 99c Pick Of The Week!

Final Fantasy VI – Price : $15.99  – Publisher – Tribute Games (FINAL FANTASY VI first debuted in 1994 as the sixth installment in the iconic FINAL FANTASY series. Innovations included the ability to play all the main characters as the game's protagonist, and to this day, its epic story intertwining each of their fates is still highly rated and wildly popular. The characters' dramatic performances are also highly rated, including the catastrophe occurring midway through, which delivers a particular emotional jolt to players.) runs on iPhone & iPad. BUY NOW

Broken Sword 5 – The Serpent's Curse Episode 1 – Price : $4.99  – Publisher – Revolution (Shots ring out from a gallery… a robbery… a murder… and the beginning of another epic, original Broken Sword adventure.From multi-award winning Revolution comes the latest mystery in this much loved adventure-puzzle series. Playing as intrepid American George Stobbart and sassy French journalist Nico Collard, you find yourself on the trail of a stolen painting – and a murderous conspiracy. A conspiracy whose roots lie in mysteries older than the written word…) runs on iPhone & iPad. BUY NOW

 
Kahuna – Price : $1.99 – Publisher –

USM

 (Two priests – the wielders of Kahuna magic – compete to determine which of them has greater powers. With a select group of 12 uninhabited islands, they use their magical powers to build bridges linking those islands to each other.

) runs on iPad or iPhone.

BUY NOW

Jules Verne's Return To Mysterious Island 2 – Price : $4.99 – Publisher –

Microids

 (Return to Mysterious Island 2 begins with the crash of the helicopter that came to rescue Mina. She survived but is once again trapped on the island. All of a sudden, under her very eyes, an unknown disease afflicts the plants first, then the animal life. Mina explores the island to locate the infection source. She searches Captain Nemo's base in vain, then the ruins of an unknown civilization, and finally understands that it is outside pollution that threatens the island. 

) runs on iPad & iPhone.

GET IT NOW FOR FREE

Patrick Kane's Winter Games – Price : $2.99 – Publisher –

Distinctive Games

 (Dominate the ice across three net-busting game-modes; instant action FACE-OFF, exhilarating WINTER GAMES and the challenging RIVALS SERIES. Take on all of the internationally acclaimed national teams from around the World, with Patrick himself skating for Team USA. Perform faultless face-offs, slamming slap-shots and perfect poke-checks to bring down even the toughest of nations. Built with the innovative Phoenix™ technology, Patrick Kane's Winter Games features incredibly fluid controls and the highly detailed 3D visuals provide an electrifying backdrop to the most entertaining hockey simulation on iOS.) runs iPad & iPhone. BUY NOW
 

Monkey Mofo – Price : $4.99  – Publisher – Lucky Red Fish (A fast flowing colourful 3d action puzzle game that presents a challenge that will have gamers coming back for more. Throughout the multi levelled platform experience – collect all the fruit on a level and make it safely to the exit. Each new world introduces a new challenge to the player in which adds a new layer of complexity, in addition to the challenges from the previous worlds.) runs on iPhone & iPad. BUY NOW

 

Toast Time – Price : $2.99  – Publisher – Force Of Habbit. (Hear hear! The best thing since sliced bread. An appetising arena shoot-em-up garnished with tower-defence elements and served warm with awesome-sauce (probably syrup). A throwback to the golden age of video games where old-school homebrew titles fused arcade action with a distinctly British sense of humour. Inter-dimensional time-blob beasties have sailed the cosmos in pursuit of spare time, and now they've found it, tasted it, on an idyllic Monday morning.) runs on iPhone & iPad. BUY NOW

 

Galcon Legends – Price : $2.99  – Publisher – Hassey Enterprises. (Join Buck the bill collector as he unites the galaxy against the forces of evil. Send swarms of ships to defeat enemy planets and conquer the universe! Galcon Legends teaches the basic strategies of Galcon through a single-player campaign. The 23 missions can be easily defeated at the lower ranks, but mastery at the Grand Admiral rank will take much more effort!) runs on iPhone & iPad. BUY NOW

 
Threes! – Price : $1.99 – Publisher –

Sirvo

 (Explore our little game's deep challenge and grow your mind beyond imagination. Optimized for iOS7 and human brains. Universal app for iPhone and iPads. Endless challenge from one simple game mode. An endearing cast of characters. A heart-warming soundtrack. No IAP – Threes is a complete experience the moment you download it

) runs on iPhone & iPad.

BUY NOW

 
Eliss Infinity – Price : $2.99 – Publisher –

Steph Thirion

 (Use your fingers to control all the planets, fuse planets together until they become giant, or split them into halves until they become tiny, you're in charge of this reactive universe. Just don't let different colors touch! Eliss is an award winning and critically praised game, with innovative multitouch gameplay, a stylish and fluid procedural design, dynamic sounds, and a superb soundtrack. It's a fast-paced puzzle/action game that will push your limits as a player.) runs iPad & iPhone. BUY NOW
There you have it folks these games should keep you busy for quite some time well until next week at least. I'll be back next week for another dose of iOS goodness, in the meantime if you would also like to suggest your own suggestions, please feel free to share them in the comments section below or in the iOS forum section on the site here.
Remember kids, Play Hard Or Don't Play At All!