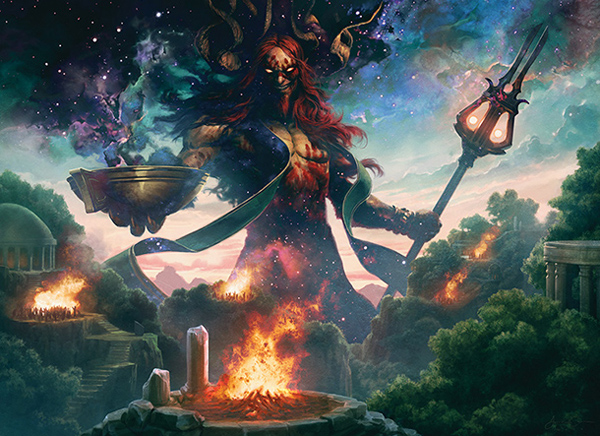 Time to channel your mana, Planeswalkers! Xenagos has arisen to the status of god and now threatens the entire plane of Theros. For those who don't have any idea what I am talking about; Born of the Gods, the latest set in the Theros block of cards from the hugely popular trading card game; Magic: the Gathering is finally here.
Introducing new mechanics like Tribute and Inspired, Born of the Gods is not only the next installment of the game, but will hopefully shake up any strategies that players will use to vanquish their foes. Containing 165 black-bordered cards, BotG will also release the standard array of Magic products, such as:
5x Intro Decks (5 pre-built decks for new players to get a grasp of the mechanics and rules)
1x Event Decks (a pre-built deck that is semi competitive)
Booster Packs
Fat Packs (containing 9 booster packs, a life counter and a set of basic land)
With the set released, it is time for players to get ready for the next step along the Hero's path; The Born of the Gods Game Day. Using your standard-legal deck you can battle against other players at your local game shop to find out who truly reigns supreme. At the same time you can Face the Horde against the pre-built Minotaur Horde deck. Defeating the horde will reward players with the next Hero Card, preparing them for the Journey ahead.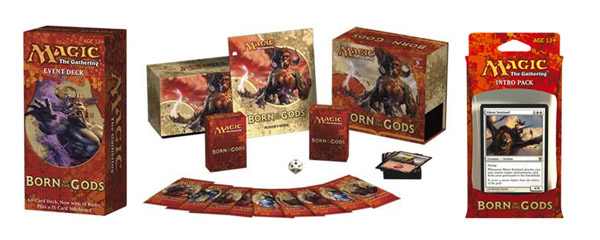 You can check out our coverage of the recent Born of the Gods Prerelease to see how the new set stacks up before rushing out and buying a booster box. How do you think that Born of the Gods will change the environment of Magic: The Gathering? Let us know in the comments below and remember to always stay tuned to Capsule Computers for all the Magic: The Gathering news as it becomes available.