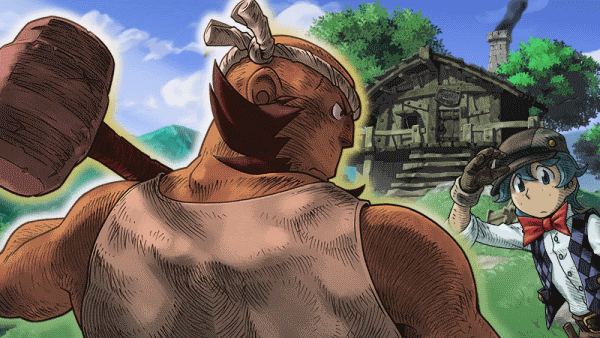 Level-5, the folks behind games like Ni No Kuni and the Professor Layton series, have announced the final game in their Guild01 series. Entitled, Weapon Shop de Omasse, the franchise's final title will be available via the 3DS eShop on February 20th, 2014.
Created by comedian Yoshiyuki Hirai, Weapon Shop de Omasse will center around the weapon shop inside a legendary RPG. Players will take on the role of apprentice within the shop, forging and renting weapons to support the needs for an array of heroes. The world's fate rests on the quality of the player's weapons, and you'll be supplying them.
Weapon Shop de Omasse will be available Febraury 20 for $7.99 / €7.99 / ₤7.19. To celebrate its launch, all previously released games in the Guild series will be available for the promotional price of $2.99/€2.99/£2.69 from February 14 to February 23. For more information, you can check out the official site here.