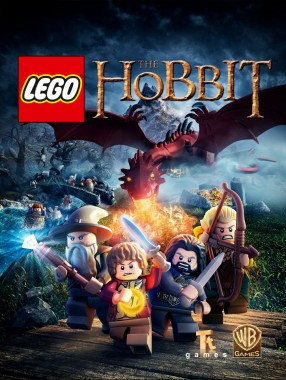 With two movies down and one movie to go, The Hobbit is doing a mighty fine job showing off just what Peter Jackson can do with Middle Earth. Pretty soon though players will be able to see the same thing in the LEGO-verse with the upcoming LEGO The Hobbit.
So far LEGO The Hobbit has shown off a trailer to give a preview of the new features and abilities that the dwarves. Now though Warner Bros. and TT Games have the majority of the cast assembled for the key art, which can be seen just to the right.
With not only Blibo, the hobbit himself, but Gandalf, Thorin, Legolas, and Smaug, LEGO The Hobbit is representing all the main characters from the films. Though it will be interesting to see how the game will be able to translate from the movies, with all the extra content and characters when it releases later this year for Xbox 360, PS3, Wii U, Xbox One, and PS4, handhelds PS Vita and Nintendo 3DS, as well as PC.