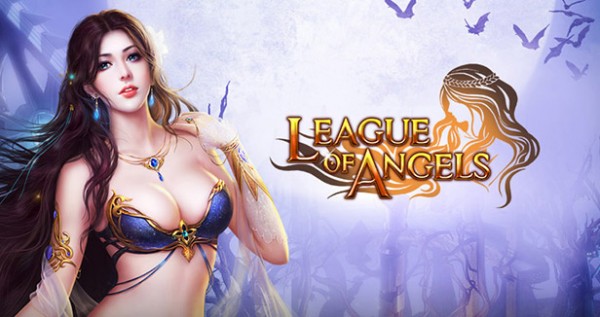 In a surprisingly shrewd move, publisher Reality Squared Games (R2Games) has sponsored renowned cosplayers to cosplay as the titular 'angel' characters from their title League of Angels, which entered into a closed Beta in December before being released in January. The names on the list of those modelling include Maridah, Ginny McQueen, HezaChan, and Riki LeCotey (aka 'Riddle' and star of Heroes of Cosplay).
So far Maridah is the only one to have completed her costume of"Lorelei" and has had shots shared on social media outlets. McQueen's "Sylvia" is also nearing completion while HezaChan's "Amora" and Riddle's "Prospera" portrayals will be expected around the middle of March. The majority of photos from these shoots will be made exclusive to subscribers of the League of Angels newsletter (For which you can sign up here). Teasers for the cosplays are also regularly dished out through the social media pages of League of Angels on Facebook, Twitter, and Google+.
The League of Angels game itself is a turn-based fantasy MMORPG strategy browser game. The game appears to include aspects of PVP and PVE with the option for players to seek out the eponymous 'angels', of which there are currently 9, and restore peace to a world torn asunder. You can sign up and play the game first-hand, here.
I personally think that R2Games support of the cosplay medium is a great idea for marketing games to the geek community but what do you think, dear reader? Do you believe that the realm of fandom and marketing should remain clearly delineated? What say you?