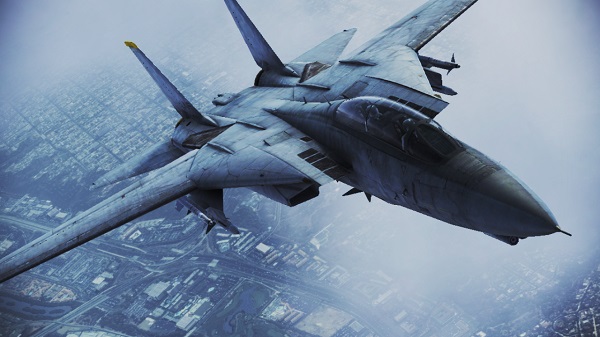 During the NAMCO BANDAI New Years Kick-Off Event (where I got to try out Darks Soul II as well), I was fortunate enough to have a few minutes to talk to Kazutoki Kono, the lead producer of Ace Combat Infinity, in addition to contributing to Ace Combat 04, Ace Combat 5, and R4: Ridge Racer Type 4. Despite being jet-lagged and slightly tired, he took the time to conduct interviews with the rest of us there at the event, and it was nice to talk to him about his plans for the PS3 exclusive.
---
There's a lot of talk about it [Ace Combat Infinity] right now, and a lot of people are looking forward to what it has to offer. As I understand it, it's the 17th or 18th title in the series?
Yeah, someone else was actually counting it, and we were like "Whoa, it's 18?"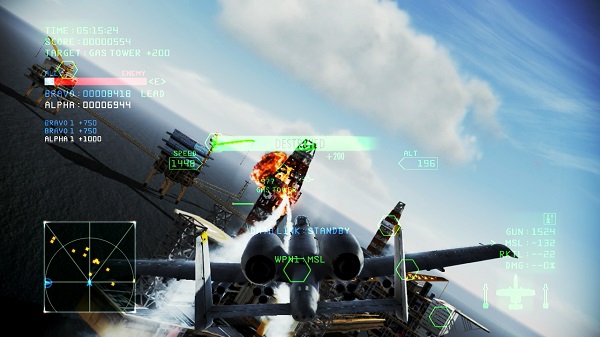 Yeah, that's amazing. So what's one of the things that players can look forward to that really differentiates itself from prior titles?
At first, casual users usually think that jet fighter games and simulators are too difficult, but you can download it for free, so he [Kono-San] wants people to have a try on it and just take a swing at it.
As you were saying, it's the first free to play Ace Combat game in the series. So Namco has been going into the free to play model, and what spurred that on?
It was one of the paths that we could take, since there's so many smartphone businesses that are going on that are becoming really big. You know, we have new consoles like Xbox One and Playstation 4, and all the things are very complex these days, so the free-to-play model was one of the directions we decided to take.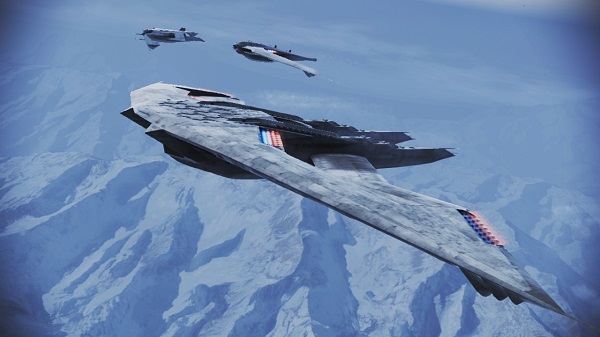 So since Ace Combat Infinity will be free, what are some features that might have differed if you went a pay-to-play route, and will there be in-game purchases?
As for the quality itself, it's still a very high quality package. In making the entrance free, we want users to only pay what they feel the game is worth, quality-wise. We're still adjusting on how to get players to pay, when they want to.
Okay, that sounds great. I'm really excited for it! So for the free-to-play model, what can hardcore players expect from it that will really push it towards popularity, because I know that a lot of Ace Combat games have a lot of different features that players enjoy, so will we see any of those reoccurring themes in this newer title?
Actually for the core gameplay aspects and mechanisms, everything is based on what the hardcore Ace Combat fans enjoy, like being able to fly 360 degrees, or choosing what strategy you want to use to attack your enemies. The fans enjoy this, and we're not changing it. Since now it's free-to-play, and more newcomers will be able to play the series, it's probably fun for the hardcore users to see how the newer players are entering the series. More experienced pilots in the Ace Combat series will also feel like veterans who can help out the newer players.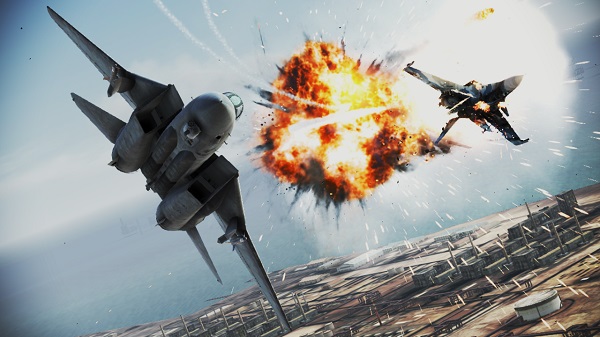 Will there be any multiplayer functions that are unique?
So on the online multiplayer, there's actually a mode where you go 4 on 4, and the other team is who you are competing with, though you guys are on the same team. It's a co-op based mode where you defeat the same NPC, but you compete to see who scores more. There's a lot of patterns that you can take on the mission and you can decide whether you want to beat out the rival team or you can maybe decide to team up with the opposing team to take out the boss faster.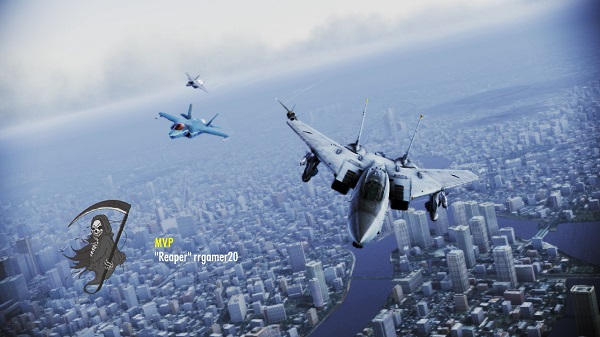 Awesome. So the general player base for Ace Combat Infinity will be newer, so what's the learning curve that can be expected?
It's a difficult question to answer. We do have a certain paths we want new players to go towards. We have a new mode called Test Flight where new users can test out the controls. In the Test Flight mode, you'll be playing more campaign modes, so we do have a certain path that we highly encourage. We're trying to make a learning curve where players can learn the control and feel joy from learning how to fly and target enemies. The sense of accomplishment gained from learning how to fly is one of the main things we want.
Cool. So last but not least, which Ace Combat game in the series was your favorite?
He [Kono-San] never thought of it. 04 is probably his most favorite, in his opinion, and the most difficult one to make was 05. The most difficult to move forward with was Ace Combat Infinity though for sure.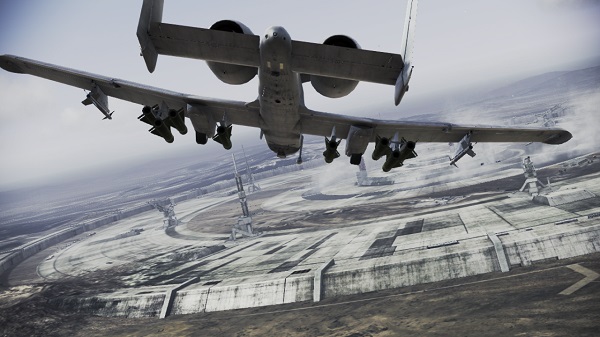 ---
Thanks to NAMCO BANDAI and Kazutoki Kono for both hosting the event and taking the time to do the interview with us. Ace Combat Infinity is anticipated to be released this year. The beta actually started today so if you want, make sure to download it on the PlayStation Network. The beta will last from today, February 4th till February 11th, and all premium in-game items will be available for testing!