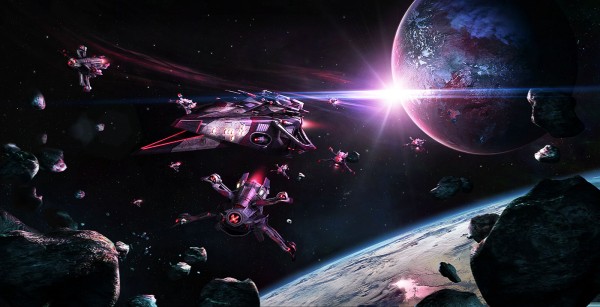 Indie publisher Iceberg Interactive is pleased to announce that Horizon, their most recent 4X space strategy, has landed itself on Steam. Developed by L3O Interactive, the title encapsulates a rich storyline with 10 interactive alien races, over 1,000 planets waiting to be discovered, and extensive customization of spacecraft. CEO Erik Schreuder of Iceberg Interactive had the following to say:
We could not be happier with the way Horizon has turned out, and we are excited to start 2014 with another compelling 4X space strategy game for our loyal but demanding fans. The L3O Interactive team has been diligent about listening to the Horizon community and implementing changes and upgrades to the game that they have requested, and we look forward to seeing what players think about the finished product.
Sounds like 4X strategy lovers will have their hands full with this one! If you are feeling adventurous, a 10% discount has been applied for an initial launch promotion that lasts until February 13th. Buy the game now and receive the promotional discount here. Also take a gander at the screenshots given to us below for your viewing pleasure.