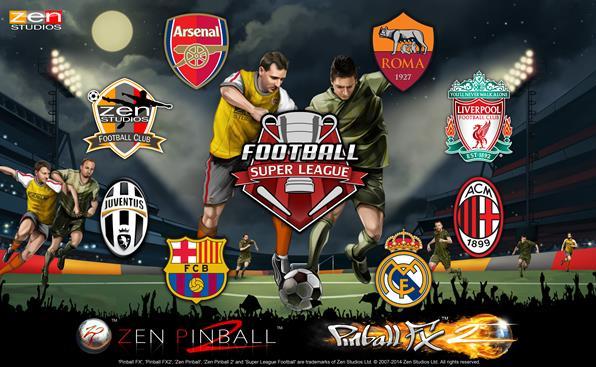 Want to show some team spirit? Zen Studios have just the thing for you, and it comes in the form of a brand new table for Pinball FX2 and Zen Pinball 2 across multiple platforms. Starting next Tuesday, players will be able to download the football tables to their console  (or soccer – if you please), picking one of many Clubs to support upon launch due to the global leaderboards. Yes, Playstation 4 owners, this applies to you as well.
Dates, prices, and info? We got that for you as well:
– Tuesday, February 18th for Zen Pinball 2 on PlayStation 4, PlayStation 3 and PS Vita in North America; Wednesday, February 19th in Europe ($2.99, €2.99)
– Wednesday, February 19th for Pinball FX2 on Xbox LIVE® Arcade, Steam and Zen Pinball 2 OSX ($2.99, €2.99)
– Thursday, February 20th for Zen Pinball 2 on iOS, Google Play and Amazon ($1.99, €1.99)

Players who download Super League Football will be able to select a team that they will support in league play and on the global leaderboards. Access to additional teams may be purchased if the user so chooses.

Clubs available at launch include Arsenal, Liverpool FC, FC Barcelona, Real Madrid C.F., A.C. Milan, Juventus Football Club, and A.S. Roma. Players with no affinity to these clubs may side with Zen Studios F.C.!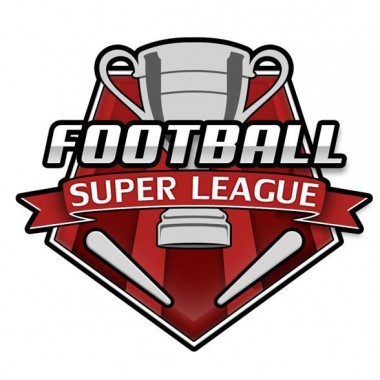 Each table has players from the chosen Club, with themes, mascots, and a trophy cabinet specific to each club. Not too shabby at all. In less than a week, we have a new, awesome way to play ball.