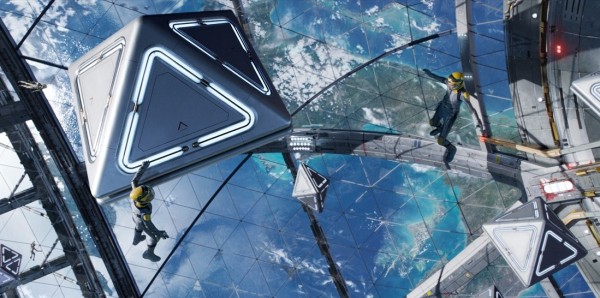 Icon Home Entertainment is bringing Gavin Hood's spectacular sci-fi-action film Ender's Game to Blu-ray, DVD and Digital on April 4. The San Francisco Chronicle called the movie – based on the extremely popular novel of the same name by Orson Scott Card – "an absorbing and thought-provoking spectacle".
Starring Harrison Ford (Star Wars, Indiana Jones), Asa Buttefield (Hugo, Wolfman), Sir Ben Kingsley (Gandhi, Schindler's List), Viola Davis (The Help, Doubt), Abigail Breslin (Little Miss Sunshine, Signs) and Hailee Steinfeld (True Grit, Romeo and Juliet), Ender's Game opened at number one at the U.S. box office back in November. It sees Butterfield play Ender Wiggin, "a shy, strategically brilliant boy, has been chosen to defend Earth from an ever-present hostile threat." With thrilling visuals, emotional content (respect to Bruce Lee) and plenty of action, Ender's Game is a great motion pictures for people of all ages.
Keep it locked to Capsule Computers as we review the Blu-ray edition of Ender's Game closer to release.