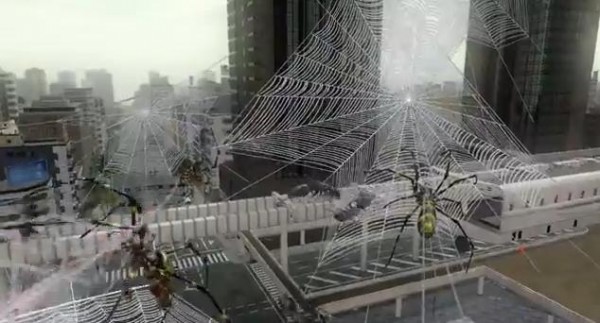 Giant alien bugs and mayhem. Those two elements go into making the foundation for D3 Publisher's Earth Defense Force: 2025, which is now available on both the Xbox 360 and Playstation 3.  Straight from Japanese developer Sandlot, this follow-up brings  from the Earth Defense Force lineage brings over 700 weapons to destroy enemies (and buildings alike) with, along with all new missions and an up to four-player online multiplayer mode, where you can take to the streets with friends.
Here is an official statement from the publisher:
"Not much is more satisfying in games than letting out a little steam and saving the planet from the infestation of insects that has returned bigger than ever in Earth Defense Force 2025," said Peter Andrew, vice president of production, D3P. "Nearly everything is completely destructible and players can start each battle fully equipped the way they wish that surely will create countless hours of fun for all."
Yes, it is finally here, and you can check out the shiny new launch trailer for Earth Defense Force: 2025 down below.