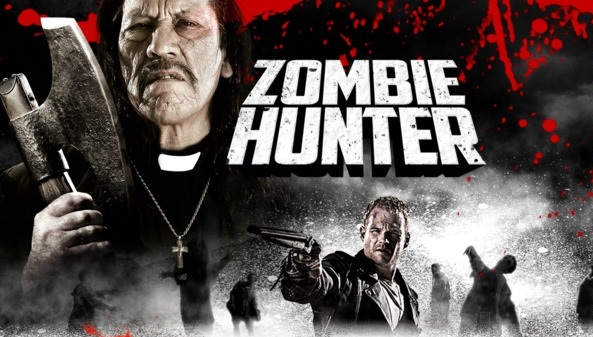 I now proclaim March 12 to be international "Danny Trejo Day"! If you couldn't get enough of the gritty cult film icon with Machete Kills from Icon Home Entertainment, then you're in luck, with Transmission Films releasing Zombie Hunter – another R18+ rated, schlocky, 80's inspired flick.
Zombie Hunter is actually the product of a Kickstarter campaign; created by The Klimax and backed by 599 people, the project required $30,000, but garnered $46,254 in total. The synopsis reads;
Set in a post-apocalyptic Zombie wasteland caused by the mysterious street drug "Natas", Zombie Hunter follows a man who has nothing left other than a beat up Camaro and a trunk full of guns and booze. He runs down Flesh Eaters, hunting for sport and redemption, while also running from his past. After crashing into a small group of survivors who are running low on resources, he decides to lend a hand. But a surprise attach by the Flesh Eaters forces them on the run and put the Hunter's skills to the test.
You can pick up Zombie Hunter on DVD (RRP $29.99), Blu-ray ($34.99) and Digital on March 12.