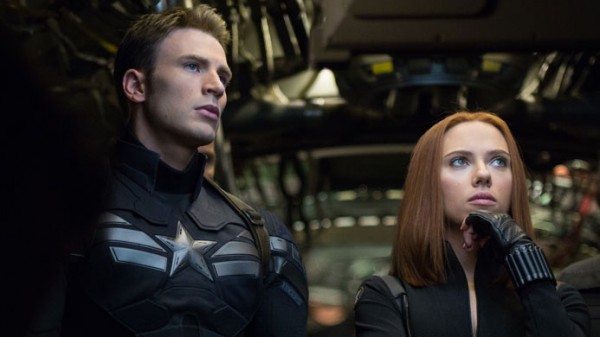 Screw the Seattle Seahawks, Marvel won the Super Bowl! Although Captain America: The First Avenger was a solid movie, it is still considered one of the weaker entries in the Marvel film catalogue. Lately, there's been an industry buzz about its sequel, Captain America: The Winter Soldier, and if its Super Bowl spot and new, full-length trailer is any indication, the hype is justified.
Captain America: The Winter Soldier "Big Game Spot"
The "big game spot" directly above is more of a tease for the official trailer #2 embedded at the bottom of this article (no studio is going to pay $20 million for a two and a half minute commercial, after all). In it we see the Falcon (Anthony Mackie) in flight, the Winter Soldier – James "Bucky" Barnes – ripping steering wheels out through car roofs with his metal arm and, most intriguingly, the god Captain (Chris Evans) and Black Widow (Scarlett Johansson) standing over a covered-up corpse. Who is the deceased? Could it be Coulson's body after the events of the Avengers? Or Nick Fury perhaps? The head of S.H.I.E.L.D. has been known to fake his demise in the comics, and we do see him in immediate danger at the mercy of the Winter Soldier.
Watch the trailer below and let us know what you think!