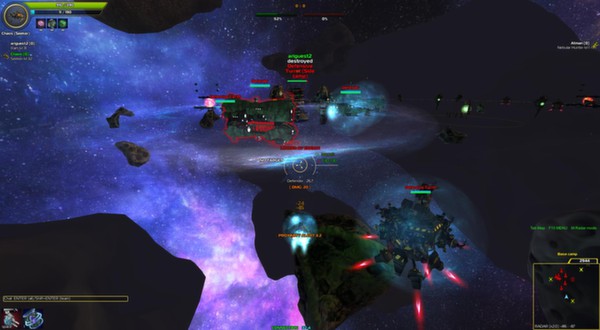 Net Games Laboratory has made their new space-themed MOBA Cannons Lasers Rockets available on Steam now for Early Access. The MOBA looks immensely different from the proto-typical MOBAs that we have today, like League Of Legends and DotA 2.
The spaceship MOBA game plays through 2D combat in a 3D environment, lending itself towards both casual and hardcore players alike. The game will have a huge variety of ships available for use, though the basic free version only allows you access to two ships. You can play with your friends through Steam and the game utilizes a reputation system and an account-leveling system.
Players can look forward to different multiplayer game modes, availability on Linux and Mac platforms, clans and clan-on-clan battles, customizable ships, and much more. Right now, the free Early Access version is available, in addition to an Elite Account that you can purchase, which will give players access to all the different ships. Elite Accounts will also be the first to try new features in the game, and will earn reputation at a faster rate. Check out their Steam page here. Keep a look out for more news on this unique MOBA!