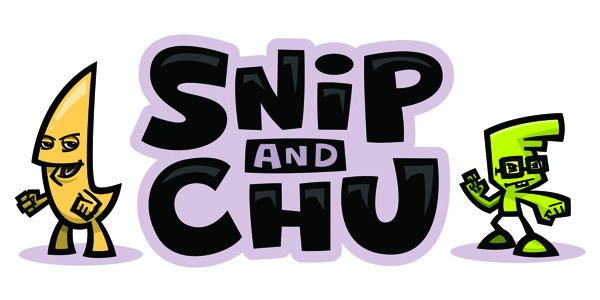 Do you love old classic Game & Watch games? You know, the kind like Donkey Kong, Chef and Octopus? Well guess what, a brand new Game & Watch inspired classic is about to his the app store! LCDemakes, the guys behind the really fun Game of Watchcraft: Spawn of Squishy, have announced their latest and possibly greatest game yet – Snip and Chu.
Set in the world of rubbish and recycling, Snip & Chu puts you in the roll of Chu; an unchewed piece of gum who must save his best friend Snip (a toenail clipping) who has been captured by the villainous RecyKiller. The game will be presented in a very retro Game & Watch styling and will test players with its intense platforming and quick reaction times. For a better look at the game, check out this short trailer:
If you think all that insanity is too much for a simple Game & Watch styled game to handle, then you are right! Snip & Chu is transcending genres here and will also be launching as a 100-page graphic novel that you can purchase through iBooks. Snip & Chu is only available on iPad. The game itself will be $0.99 while the book will be $2.99 and both are due for release on February 27th. For more information you can check out LCDemakes' Facebook and official website. Just remember to stay tuned to Capsule Computers for all the Snip & Chu news as it becomes available.