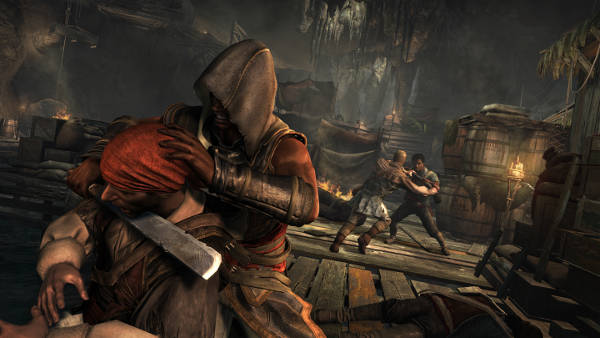 Ubisoft have announced that the single player adventure Assassin's Creed: Freedom Cry will now be available as a stand alone product on the PS3 and PS4 on February 19th and the PC on February 25th (Sorry Xbox gamers looks like you've been left out). Previously the game was available as DLC for Assassin's Creed IV: Black Flag, but the purchase of that game is now no longer required to play Freedom Cry on listed platforms.
Assassin's Creed Freedom Cry tells the story of Adewale, a man born into slavery. Once a pirate and now a trained Assassin, Adewale is shipwrecked in 18th-century Haiti, home to the most brutal slavery in the West Indies. In an effort to get back to the sea, Adewale assists the locals in exchange for a crew and a ship. The more he fights for freedom from slavery, however, the more he is drawn into the Maroon slave community, forcing him to face his vicious past. In the game, Adewale will take his new crew and set of weapons, including a machete and a blunderbuss, to assassinate enemies and free slaves, delivering merciless justice in plantations and cities alike. No stranger to the sea, Adewale will command a fearsome brig to take down slave owners in the Caribbean.
If you'd like to see that description of the game in action, check out the new announcement trailer below and let us know if you would like to see more games take the stand alone game route as opposed to being DLC.