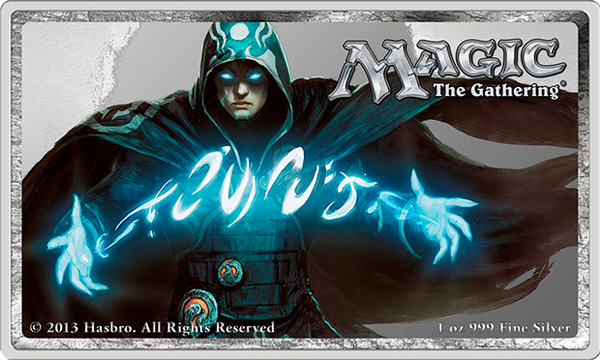 Wizards of the Coast and The New Zealand Mint are teaming up for a very special collector's product – new Magic: The Gathering Collector Coins. The coins are being minted from one ounce of 0.999 silver and feature a prominent figure of the Magic multiverse painted on. The first coin will feature the hugely popular Planeswalker; Jace, The Mind Sculptor.
These collectors coins are different to medallions in that they are legal tender. The New Zealand Mint has the right to produce national currency, and so these coins, despite their odd shape and design will be exchangeable for $2.00 in the Pacific nation of Niue (granted, nobody would ever sell them as they will be worth a fair bit more than $2).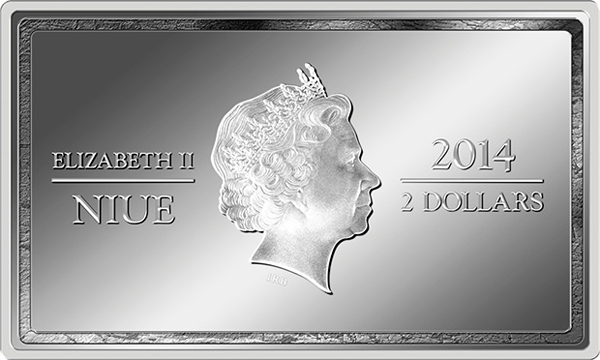 The current going rate for 1 ounce of 0.999 silver is ~$20 which means that barring any insane markups, the sterling silver coin featuring Jace will actually be cheaper to buy than the card itself. Let that sink in – one ounce of silver is worth less than a piece of printed card.
There will be a strict 5000 of these minted so stocks are sure to go quickly. There is no set price yet for these coins, but pre-orders will be available from retailers soon for their March 1st launch. For a little more info on the coins then check out the New Zealand Mint page on the product. Do these coins interest you, or could you not care less? Let us know in the comments below and as always be sure to stay tuned to Capsule Computers for all the Magic: The Gathering news as it becomes available.