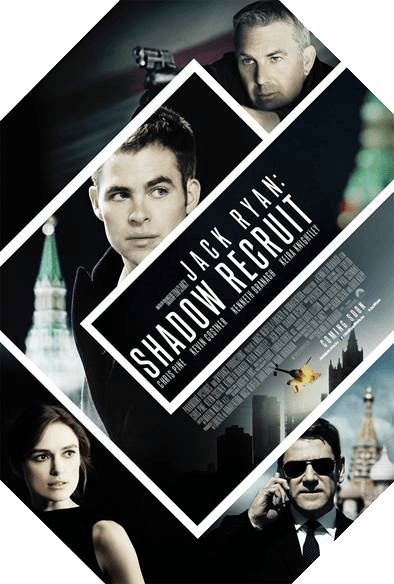 Paramount Pictures have released a 'mega clip' for their upcoming action thriller Jack Ryan: Shadow Recruit, based on the character created by Tom Clancy.
You can view the 2 minute+ video, embedded at the bottom of this article. The 'mega clip' – a phrase I've heard very rarely – features the opening sequence of the movie, as well as glimpses at some high-octane action set-pieces.
Jack Ryan: Shadow Recruit stars Chris Pine (Star Trek Into Darkness) in the title role; a young covert CIA analyst who uncovers a Russian plot to crash the U.S. economy with a terrorist attack. Joining him are Kevin Costner (Dances with Wolves, Man of Steel), Keira Knightley (The Pirates of the Caribbean) & Kenneth Branagh (Much Ado About Nothing, Valkyrie), who is also taking on directorial duties.
Jack Ryan: Shadow Recruit releases in theatres throughout Australia on January 16, 2014.