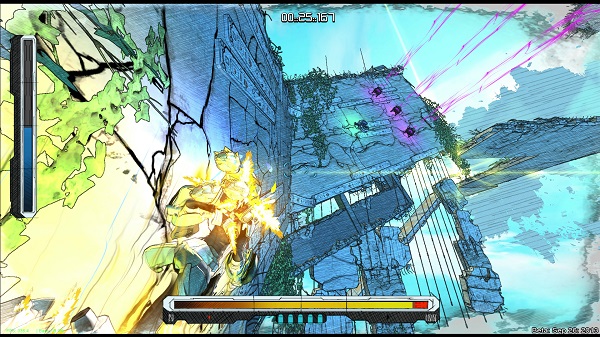 Cloudbuilt is one of the upcoming games of 2014 from Rising Star Games, and it's thanks to their recent partnership with Coilworks, a Swedish developing studio.
The futuristic free-running game combines speed, precision, and quick thinking to get through the levels, similar to the popular free-running game Mirrors Edge, though the graphics and artwork are much more unique. Players are given their own choices as to what paths they would like to take, never having to take the same path twice. You can use your rocket-powered exoskeleton to leap over large spaces, dodge enemy robots, and reach the finish line. Levels become progressively more challenging as a player completes more levels. There are plenty of secrets and shortcuts to uncover in each level.
The game includes over 20 different levels, four alternate endings, branching level selections, a retro-inspired soundtrack, and an organic learning curve that allows you to slowly accumulate new skills to help push the boundaries on your running potential.
Before this partnership between Coilworks and Rising Star Games, Cloudbuilt was met with a huge wave of approval through Steam Greenlight. The game will be available for the PC at release. No exact date has been given as to when Cloudbuilt will be released, but we'll keep you updated on the latest news with this exciting free-running game.