Since 1924, MGM (Metro-Goldwyn-Mayer) have been captivating and delighting cinema goers with some of the most memorable films to hit the silver screen. With over 175 Academy Award winning movies under their belt, it is no wonder why the company with the lion's roar logo has thrived for 90 years.
That's right, 90 years! To mark the tremendous occasion, the company's icon; Leo the Lion was immortalised with a paw print ceremony at the infamous TCL Chinese Theatre in Hollywood,forever marking the golden-maned beast in history. However, that isn't all; as MGM have a slew of other celebrations planned, involving none other than Sly Stallone himself (the writer and star of Rocky, one of MGM's most well-known movies).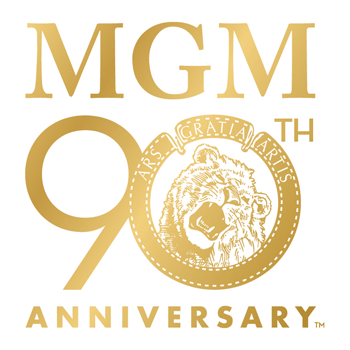 A special 90-year trailer will be shown in cinemas, and on MGM specific television and movie stations, which will highlight and showcase a wide tapestry of MGM's proudest, and most memorable movie moments. In addition, some of MGM's flagship movies (like Rocky, Rain Man, Fargo, RoboCop (not the new one) and The Good, The Bad and The Ugly) have all been remastered into 4k resolution, and are being re-released on Blu Ray through 20th century fox. In addition, the studio has a few more awesome things for fans to take a look at, namely:
A one-of-a-kind collector's book and bonus video disc companion commemorating 90 amazing years, featuring interviews from award-winning filmmakers, directors, and actors discussing the significance of their contributions to MGM's legacy. The book and video highlight the evolution and history of the legendary studio and provide an extensive look into the studio's golden years, classics, iconic franchises and much more. Interviews include Sylvester Stallone on Rocky, Clint Eastwood on The Good, The Bad and The Ugly, Susan Sarandon and Geena Davis on Thelma and Louise, and Walter Mirisch on The Pink Panther.
Fans can also relive their favourite film moments at

www.mgm90th.com

, a unique Tumblr website and the first Tumblr integration to feature a studio's full library. The MGM 90th Tumblr site's dynamic design encourages fans to explore and immerse themselves into rich content celebrating 90 years of MGM filmmaking.  As fans integrate socially with the yearlong celebration, the Tumblr site will serve as an active aggregator showcasing all of the current sharing and postings.   This fresh approach to syndicating content to fans allows a seamless integration appealing to all ages within Tumblr's rapidly growing platform and beyond.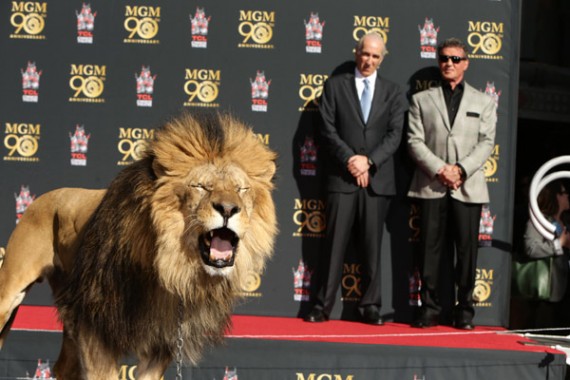 90 Years of classic filmmaking and looking as strong as ever. MGM looks like it will be around as there are stories to tell. Are you excited to see Leo the Lion finally cementing his place in history, and will you be picking up any of the 90th anniversary goodies, or will you wait another decade for the milestone of the century (literally)? Let us know in the comments below, and remember to always stay tuned to Capsule Computers for all the MGM news as it becomes available.