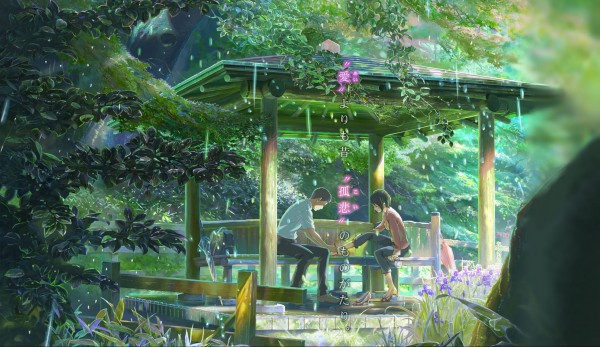 Madman Entertainment have quite a line-up of releases scheduled for the month of February 2014. With a vast array of hotly anticipated titles, be they anime or live-action film.
On the film front, Madman will be releasing the latest Michel Gondry work, The We and the I, a critically acclaimed look at the social dynamics of teens at the brink of adulthood. They also have films such as Fly Me To The Moon, Stories We Tell, Stranger By The Lake and White Elephant set to release on February 26th. Not only that but Madman will be releasing REAL, a Japanese drama which recently premiered at the Japanese Film Festival last year. Check out the full film line-up here.
For anime, the line-up is equally impressive next month. Headlined by visionary director Makoto Shinkai's latest work Garden of Words, Madman's February line-up is filled with blockbuster anime titles. Releases of One Piece: Strong World, Fate/Zero, Patlabor and Bakuman are all scheduled to release on February 19th. Check out the full anime line-up here.
Be sure to let us know what you think of Madman's February 2014 line-up in the comments section below.