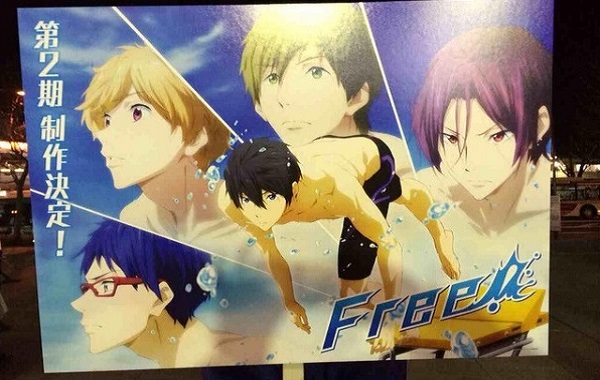 It's time to take those swimming togs out of your drawer's, put back on your goggles and get ready to dive in because the second season of Free! has been confirmed.The news of the second season being green-lit was announced during an official anime talk event which took place in Japan on Sunday. After the announcement a poster was displayed, appearing to show the main visual for the second season. This news not only excited the fans, but also the main cast of the anime, who were reportedly not informed about there being a second season.
Free! was one of the biggest anime of last year and was produced by KyoAni and streamed on Crunchyroll during its 12 episode run (hopefully CR will be streaming the second season too). The anime revolves around high school friends Haruka Nanase, Makoto Tachibana, Nagisa Hazuki and Rin Matsuoka who all used to compete in swimming tournaments as a team in elementary school; however this ended when Rin moved to Australia. Cut forward to when they attend high school and Rin has returned; Haruka, Makoto and Nagisa restart their schools' swimming club (along with new member Rei Ryugazaki) in order to compete with Rin once again. The show was known for its beautiful animation and generous helpings of man-service.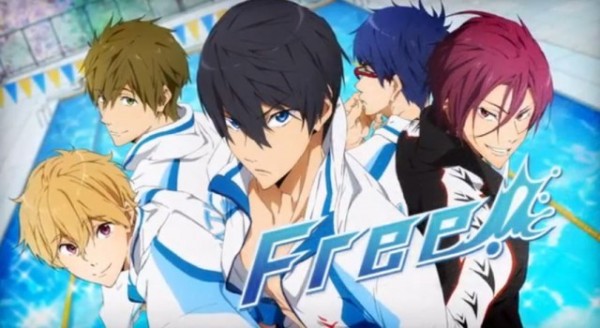 At the time of writing no official dates have been announced, but keep your eyes on this space as we will be providing updates as soon as they arrive. Let us know what you think about Free! by leaving a comment down below.