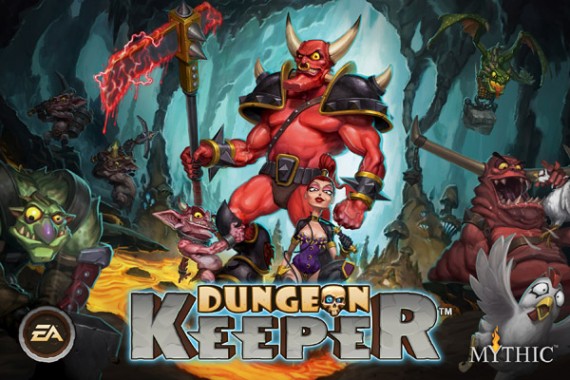 EA Mobile has a treat in store for you guys this week! Today marks the launch of Dungeon Keeper, EA Mythic's devilishly twisted mobile take on the 1990s hit PC game. Best of all; it is FREE!
Dungeon Keeper will challenge you to master the Hand of Evil and to build the ultimate in diabolical underground lairs in order to defend it from the invaders who are adamant about destroying the Dungeon Heart. You will have to summon an army of minions, spanning some of the most notorious fantasy creatures you can think of. Imps, Trolls, Bile Demons and Warlocks are all par for the course here as you try to repel your invaders and maximise your defenses using expertly laid traps and clever dungeon design.

So if you are into strategy games, and own a mobile device then be sure to grab Dungeon Keeper today on the App Store or Google Play. That's it for the EA Mobile news this week, but as always be sure to stay tuned to Capsule Computers for all the mobile news as it becomes available.