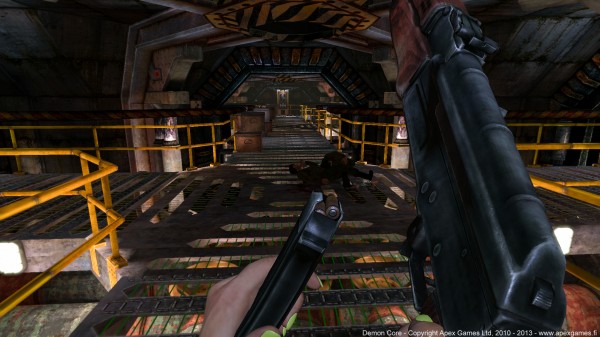 The Finnish indie game developer Apex Games Ltd have launched a crowd funding campaign on Indiegogo for their first title, Demon Core. Though the shooter game has been under development for a while, the team still has a lot to do before they meet the vision they've set themselves for creating Demon Core.
The goal is to raise $180,000 in 2 month with some stretch goals for DLCs. The funds will go towards adding features still lacking in the game on top of just getting it on top the shelves. Company CEO Mikko Karsisto said:
"The goal of the campaign was put together by estimating the costs that are still to be covered. We concluded that we want to try and raise to full amount with a single campaign, instead of raising a smaller amount and then coming around again for a second round".
The campaign can be found here with details on all the stretch goals and perks along with information about the game, the team and their vision of the game. We hope to see the game released later in 2014 for PC and Mac.