In the coming months, the NIDA Parade Theatres are going to be very busy. Here's a breakdown of all the events you can expect.
The NIDA Independent Program provides emerging artists and theatre companies with access to the outstanding facilities of the NIDA Parade Theatres to assist in the development of new work and the production of innovative theatre. The program offers two opportunities for artists and companies to explore new work and theatrical creativity:

The Production Program, offering access to the Parade Studio to present a season of work.
Creative Development Residency, offering access to the Parade Studio to develop a new idea, work, script or performance concept.

Don't miss out on the opportunity to join the NIDA Independent Program in 2014. Click here for more information and to apply today.

Oprah is a household name, and the richest, most successful African-American woman of our time. She's also extremely influential, especially with the female demographic… to them, she's basically a God! Now, fans in Australia can experience a hilarious portrayal of the icon in Oprahfication.
Throughout her illustrious career as actor, news anchor, and host of her own TV talk-show, Oprah has delivered to us the most interesting celebrities, politicians, royals, medical specialists, spiritualists and some of the greatest thinkers of our time. Her ability to never shy away from the tough questions and controversial topics led the Wall St. Journal to coin the term 'OPRAHFICATION' – a public confession used as a form of therapy.

This side-splitting, multi-award winning piece is brought to you by Rachel Dunham (Rock of Ages) whose extraordinary portrayal of the fading talk-show queen coupled with an unforgettable original score by Shanon Whitelock, guarantees to have you screaming for more.
Runs from the 25th of February to the 2nd of March. Click here to book your tickets.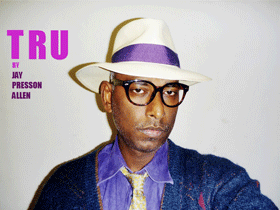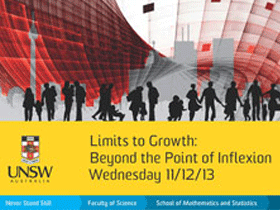 Truman Capote was one of the United States' most controversial authors, and the new one-man show entitled TRU – presented and directed by Vel Subra and performed by Jay Presson Allen from the words and works of the titular author – takes a confessional look into the man himself.
Set in 1975 at his New York apartment, Capote has fallen out with his elite socialite gadabouts after he published their most intimate secrets through fictionalised characters in Esquire magazine. Soothing himself with pills and booze, Truman muses over his checkered life, novels and friends. A gutsy, confessional one-man show plentiful with wit, comedy and turns, TRU will have you laughing in bouts and moved to tears by the end of the show.
Runs from December 9-10. Click here to book your tickets.
And finally, the School of Mathematics and Statistics at the University of New South Wales (UNSW) is hosting Limits to Growth: Beyond the Point of Inflexion at 9am on December 11.
Is economic growth forever sustainable? What impact would a stagnant or declining population have on GDP? Can mathematical models guide policy makers in answering these questions? What is the strategic plan for planet Earth?
Don't miss out on the opportunity to see some of the world's leading thinkers address these questions next week.

Graciela Chichilnisky (Professor of Economics, Columbia University),
Ross Gittins AM (Economics Editor, Sydney Morning Herald)
Clive Hamilton AM FRSA (Professor of Public Ethics, Centre for Applied Philosophy and Public Ethics)
Peter Harper (Deputy Australian Statistician for the Population, Labour and Social Statistics Group at the Australian Bureau of Statistics)
Ken Henry AC (Economist, Former Secretary of the Department of Treasury)
Graeme Maxton (Economist, Fellow of the International Club of Rome)
Jørgen Randers (Professor of Climate Strategy, BI Norwegian Business School)
Peter Victor (Professor in Environmental Studies, York University).
Tickets are $50 (transaction fee may apply). Click here to book.