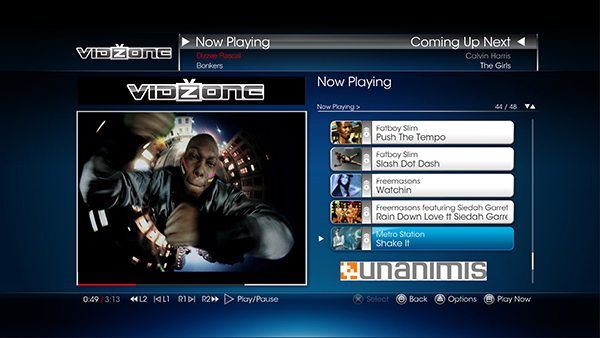 Not to be outdone by the Xbox One's impressive media features, Sony has announced the launch of two returning services, VidZone and Quickflix, for the PlayStation 4. The video and movie streaming apps were previously available on the PlayStation 3.
VidZone provides access to thousands of music videos which are updated each week, from themed Zones such as Hip-Hop Zone, Metal Zone, Pop Zone and more. Users can create customised playlists with their favourite music videos.
Quickflix is a movie streaming service that now lets PS4 users view blockbusters and TV shows for $14.99 per month from multiple devices in their home.
These come a little late following the PS4's launch, but will you be using these services? Or are you in it only for the games? Let us know!