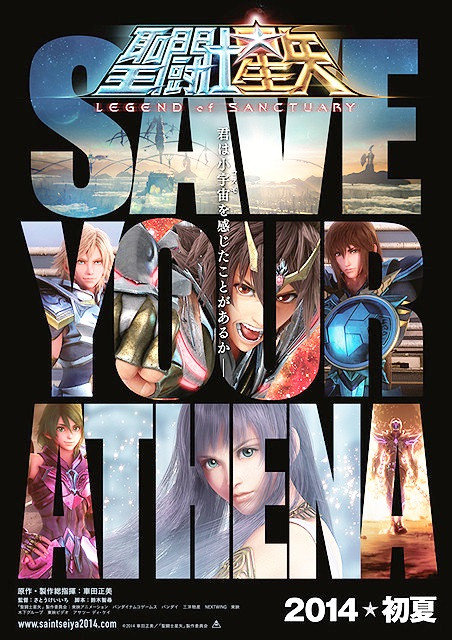 The 2014 CG animated Saint Seiya feature film has been eagerly anticipated by fans of the anime series. Fans will be pleased to see that the first art for the Saint Seiya film as well as its official poster have been revealed.
As you can see in the poster above, the film looks to be titled Saint Seiya: Legend of Sanctuary. The tagline for the film is 'Save Your Athena'. Given the film's title and the tagline it looks like this movie may be based upon the Sanctuary arc from the original series.
For a closer look at each of our Saint heroes, you can take a gander at Seiya, Hyoga, Ikki, Shun, Shiryu and Saori in the gallery below. Be sure to let us know what you think in the comments section below.