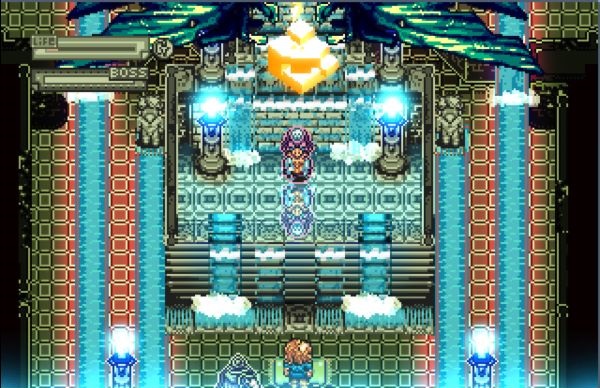 The new title Two Brothers is now available for purchase on Steam for $11.24 USD, 25% off the original price of $14.99. The game brings back the old school Gameboy graphics, utilizing the retro-inspired design to create a great experience for the gamer. This indie game was developed by Ackk Studios, a Kickstarter funded company formed by two brothers and their friend with the hopes of creating an exciting video game.
The game is an Action/RPG, and follows the story of Roy Guarder, a scientist/philosopher that is determined to discover where or what life originated from. When he discovers the answers he was looking for, he tragically perishes. However, after his death, he is met with a world filled with colors and beautiful sights. Roy is able to pass through the line between life and death, often ending his life on purpose to witness the beauty that is the so-called "afterlife". The question remains though: "Why is Roy the only person with the ability to do this?"
Two Brothers has a huge, non-linear world that allows the story to end differently each time you play it. It also has a multitude of side quests for players to engage in. The game features the ability to view the game world in black and white or in full color. The game is due to release a Mac version in the coming weeks. Watch the trailer below, and check out more about this game here.
What do you think of this game? Does the GameBoy aspects of it intrigue you or disgust you? Let us know in the comments section below.