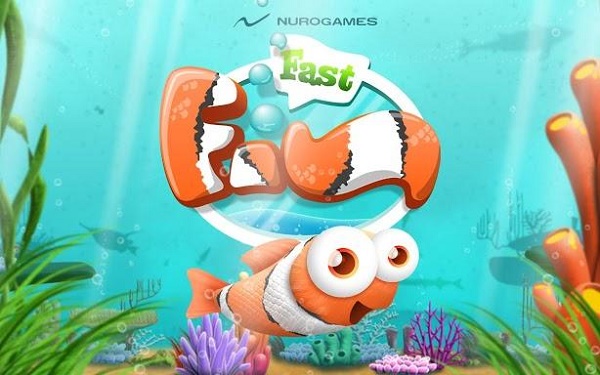 Starting December 19th, Nurogames will release their latest fast-paced arcade game, F'ast Fin. The game will be available on both iOS and Android phones and tablets. Nurogames was also the developer of popular games like "World of Kingdoms", "Tiny Bee", and "Ghost Catchers", the last one being  listed on MasterAbbott's iOS Game Suggestions #91.
Follow small Fin on his adventure to save his siblings from the horrible toxic waste from an old submarine wreck. While avoiding deadly predators that constantly chase him, Fin has to retrieve the  eggs that are his brothers and sisters.
The game uses a touch system, allowing you to control the actions in Fast Fin with the press or a flick of a finger. Avoid obstacles and collect pearls to further boost your efforts. There are a variety of power-ups that make Fin better and stronger in his goal of saving his family. In addition to that, the game has two different game modes: story and survival.
The simplistic gameplay,  matched with cute graphics and an easy-to-use control system makes this game a force to be reckoned with. Check out their site here for more information. Don't hesitate, grab the game when it comes out, and help Fin save his family.