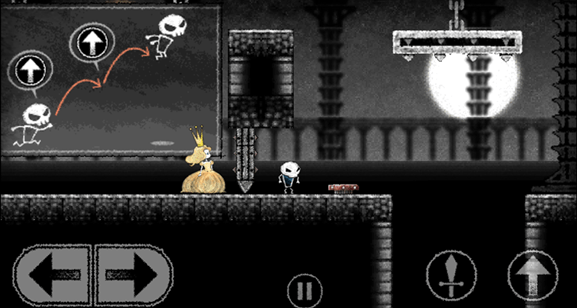 GungHo Online Entertainment (Puzzle and Dragons) have released their 2012 Vita success, Dokuro, on Android and iOS devices for players to relive the puzzle and adventure of the skeletal minion; who defies his Dark Lord in order to save an imprisoned princess.
The smartphone edition of Dokuro maintains features present in the original version; with the chalk art style, unique characters, and original story- shown in the gallery below. However, using virtual controls will allow players to have a more interactive and optimised gameplay experience, with the difficulty and level structure changed to suit touchscreens. Additionally, those with smartphones running iOS 7.0 or later, have the choice to use the upcoming game controller for Dokuro (sold separately).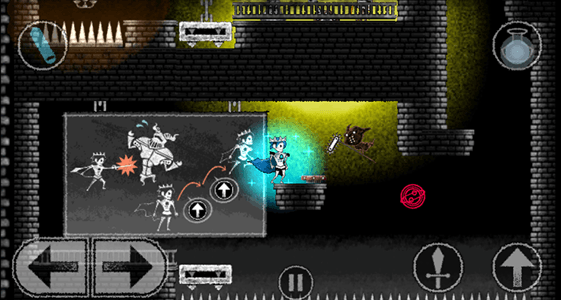 Dokuro is now available for download via the App Store and Google Play, for the introductory price of $0.99. Don't miss out on this special offer, which ends early January and returns to the standard price of $2.99.