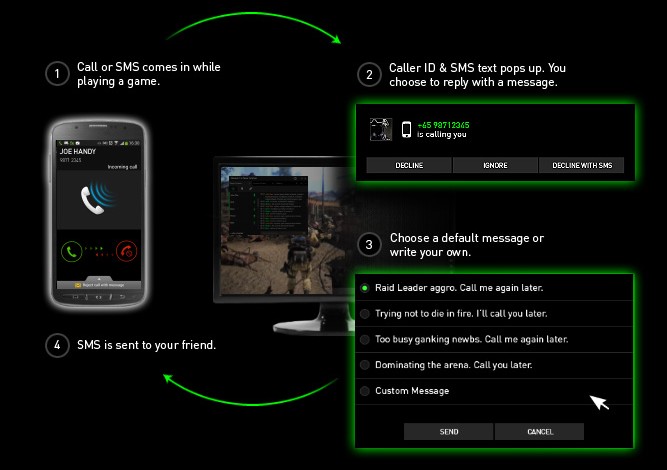 Today, Razer announced the launch of the Android version of Razer Comms. The app facilitates an all-in-one communication solution for gamers, allowing for calls and messages to be made from in-game to Android phones and vice versa, provided the PC user has installed the PC client, of course.
Staying connected in today's world has become increasingly important and gamers are no exception to that. Razer Comms solves that by being the world's first VoIP solution to allow gamers to make VoIP calls or instant message with their friends on the road from in-game and vice versa. – Min-Liang Tan, Razer co-founder, CEO and creative director.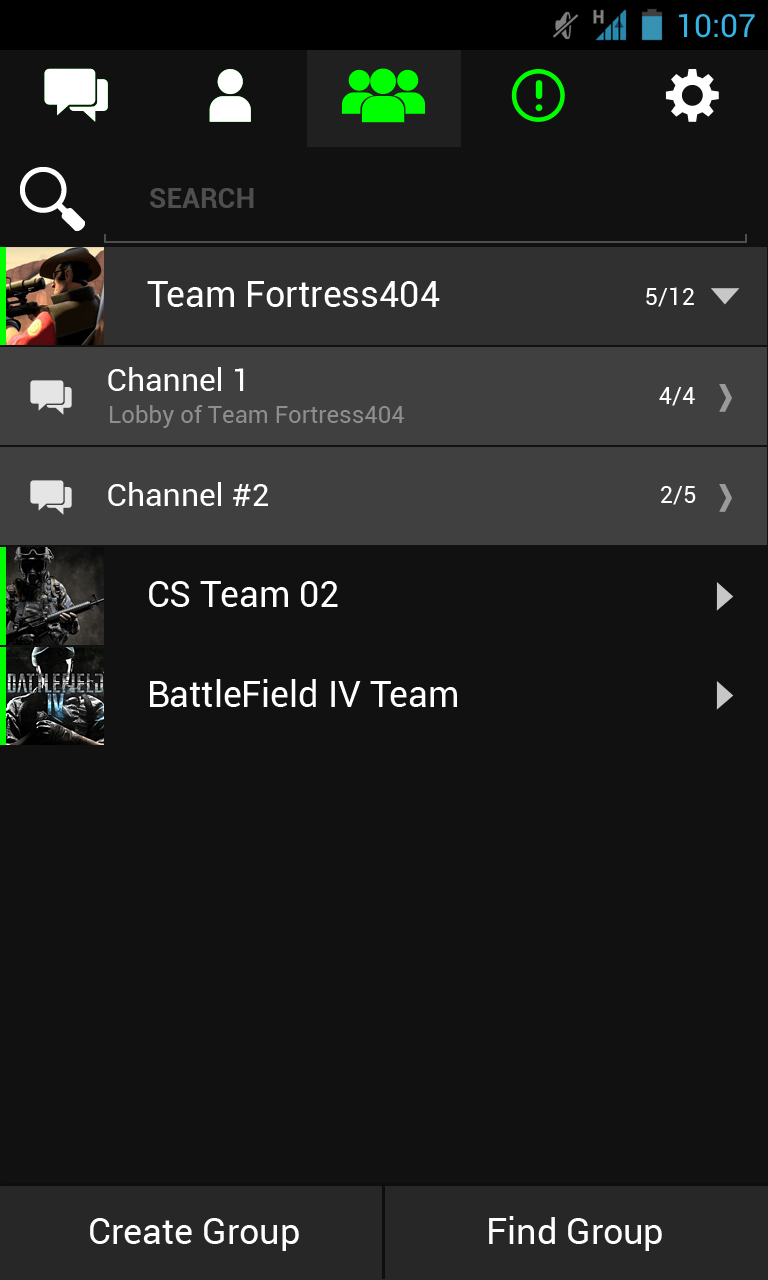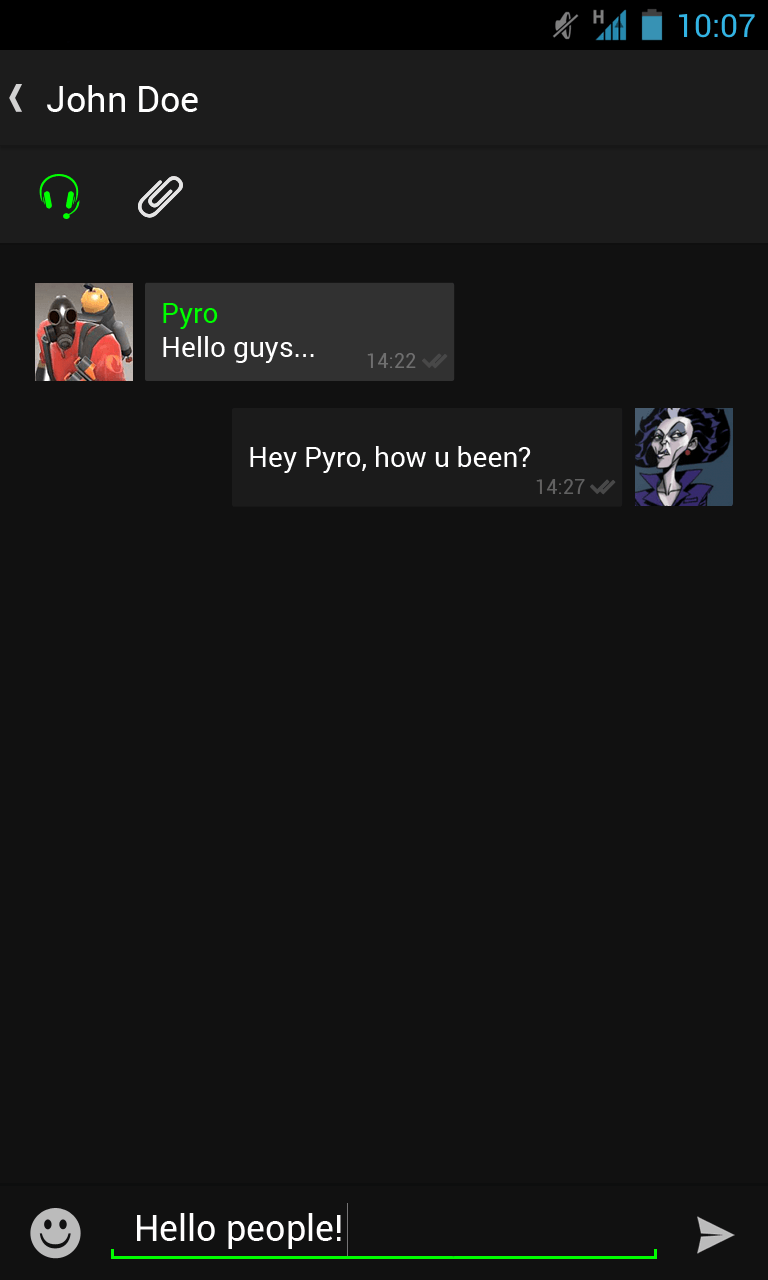 New Features:
In-game to Android/Android to in-game phone messaging and calls: PC gamers can now call or message their friends from within the game (no alt-tabbing required) and the other way round.
Stay in the Game: The new update to the Razer Comms PC client allows gamers to reply to text messages or reject calls from their Android phones within the PC client, effectively eliminating the need for gamers to check their smartphones occasionally or to leave a game while in play.
Compatible with Android phones and tablets.
An iOS version of Razer Comms is tentatively scheduled for early 2014. For more information about Razer Comms, please visit www.razerzone.com/comms. Check out the trailer below showcasing its capabilities.
Features of Razer Comms for Android:
Connecting Gamers – Connect with your friends or find new gamers on the world's largest multi-platform gaming messenger.
Instant Messaging – Chat away with your friends 1on1 or in groups.
Free Voice Chat – Make your voice heard with friends on mobile and PC alike.
No Interruptions – The in-app overlay allows you to handle messages and calls without interrupting what you're currently doing.
Stay in the game – SMS-Forwarding and Call Notifications on the PC allow you to stay connected even while you're in-game.
Multi-Platform (PC, Tablet or Phone) – No matter your preference. Comms is there.
Always On – Never miss a message and instantly receive them with push notifications.
Completely Free – Razer Comms doesn't have any hidden costs. Works over your phone's existing data plan or any WiFi connection
Features of Razer Comms for PC:  
Crystal clear VoIP Comms
In-game UI overlay displaying chat and incoming VoIP
Channels easily created and managed for real-time discussions
Push-to-Talk functionality for fast and effective communication
Game Launcher for quick game access at startup
Server-based infrastructure prevents exposure of personal IP address