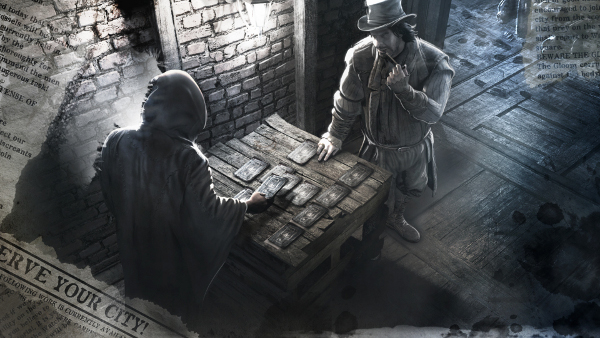 The last trailer for Thief showed off just a bit of the return of Basso, but only in so much as to at least show that fact that he was still kicking around the city. The newest trailer released however gets a little more personal with the now fence as he gives a cold hard look at the realities of the city that they are living in.
This is however is the first in a new series of videos for Thief from Square Enix and Eidos-Montreal, all laying the way for the game before it releases in February. It's hard to tell where the video series plans to go from here though, will there be even more information from Basso about the dire straight of the city, or will we get to hear from some other sources.
Those wanting to see "Basso's Gamble", the first part of the new "Stories from The City" series, can find it emebedded below. Thief is currently set to release the last week of February 2014 for Xbox 360, PS3, PC, Xbox One, and PS4.