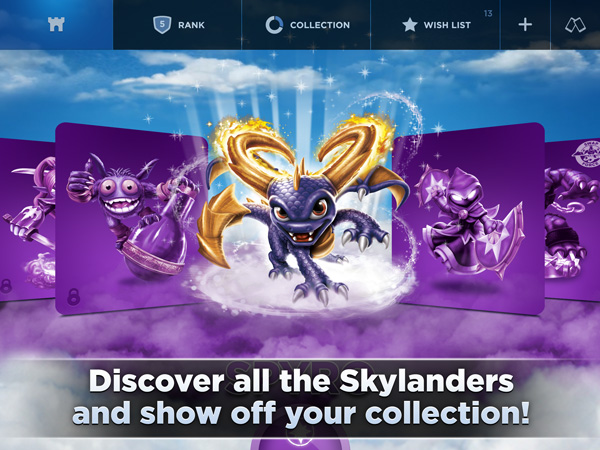 Activision's Skylanders franchise is a little over three years old, and still going strong. With every new installment, the amount of figures that kids can collect and transport into their game steadily grows. Since the release of Skylanders: Swap Force, If you include all of the variants and re-released figures, there are over 220 different characters and toys for players to collect. That is a huge number to keep track of, but now thanks to the new Skylanders Collection Vault, doing so is easier than ever.
The free app, which is available on iPhone and iPad allows you to collect, collate and store the details of your collection in one easy to navigate and view app. Not only that, but the app will also give you details and back stories to each character with images and video trailers, helping to flesh them out a little more outside of the main console games.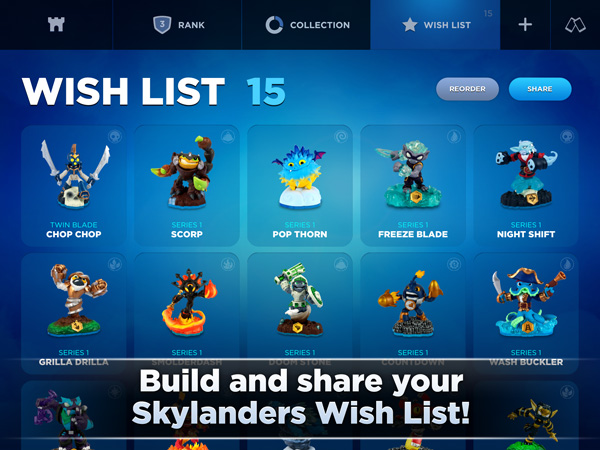 Skylanders Collection Vault is available now free of charge. To download it head over the the App Store and start entering your collection into the App, unlocking all those pictures and video, and challenging your friends to see who has the most love for Skylanders. As always for all the Skylanders news as it becomes available, be sure to stay tuned to Capsule Computers.