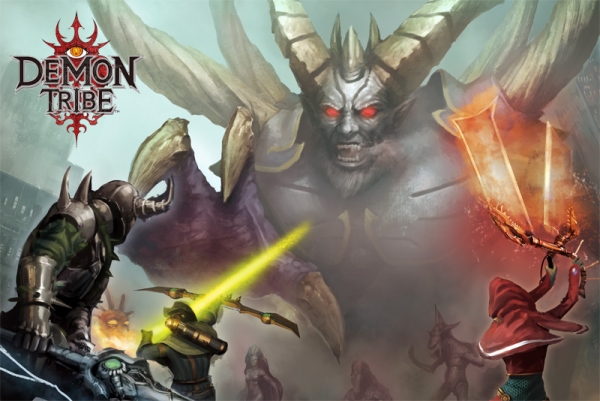 SEGA, the monolithic company behind everyone's favorite blue hedgehog, Sonic, has announced the release of their newest game, Demon Tribe for iPhone, iPad, and iPod Touch devices. Demon Tribe will offer an a unique blend of RPG, MOBA, and CCG gameplay in a game where players will be tasked with destroying the demon invasion that threatens the world.
The dark fantasy, science fiction game was created by Masayoshi Kikuchi, the Producer and Director of the Panzer Dragoon, Yakuza, and Jet Grind Radio series.  It offers a unique mix of depth, strategy, and action in a fusion of genres. You'll build teams by collecting and fusing over 250 unique demons.
For more information on Demon Tribe, you can check out the SEGA blog here.