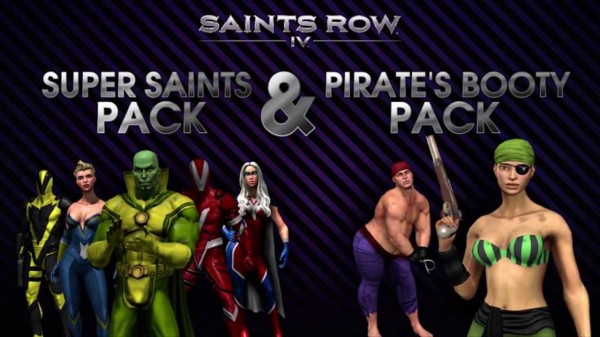 Ahoy all ye' sea dogs! Today marks the release of the latest Saints Row IV DLC!  As you may have guessed this DLC is Pirate-themed and as odd as that may seem, we ARE talking about Saints Row which means, technically, this DLC could've been about anything and it still would have fit in perfectly.
The pack comes with a whole bunch of new clothing items, a new vehicle called the Scallywagon and two brand new weapons; a flintlock pistol and a flintlock rifle, mix all these things together and I'm pretty sure you're on your way to being King of the Pirates. Deep Silver also released a trailer for the DLC which includes footage from both the "Super Saints Pack" and the "Pirate's Booty Pack".
You can watch in our Featured Video Section just below the post, remember; the DLC is now available on the PlayStation 3, Xbox 360 and PC. It is selling for $2.99 so don't waste anymore time…go grab that booty.