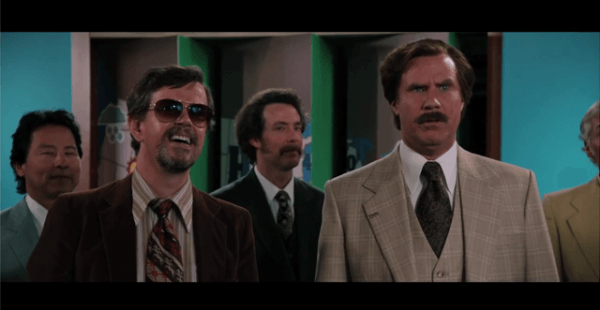 "I thought they talked like us?…" How the bloody hell are ya Australia?! We've got a new Anchorman 2: The Legend Continues clip to share today, courtesy of Paramount Pictures Australia, and it will be of particular interest to our Aussie readers.
The clip is embedded at the bottom of this article and shows the moment Global News Network's (GNN) founder Kench Allenby (Josh Lawson) is introduced to the news crew. The Australian character proceeds to speak in a thick accent, using slang terms that absolutely no one on the team can understand. "Does anyone else speak Australian?!" Brick (Steve Carrell) has an especially funny verbal reaction when Allenby asks the guys to repeat a phrase after him.
Check it out below. Anchorman 2: The Legend Continues releases nationwide on December 19.