The PlayStation 4 has finally been released in Australia and it seems as though the next gen console did so with a bang! Across Australia last night over 321 stores opened their doors up at midnight to allow the masses to grab their brand-new system and to join in with the elation and celebration that comes with the launch of a new console.
It has already been stated that this launch has double that of Sony's last console launch, that being the PlayStation 3, and Merchandising Director Shane Stockwell had this to say: "This was one of the biggest console launches of all time, and was twice the size of the Playstation 3 launch we saw in 2007. Demand for the Playstation 4 is unlike anything we've ever seen before, and we are currently taking preorders for shipments in early 2014." It seems as though this generation of gaming is hitting harder than ever, excitement levels are high and that's the way it should be.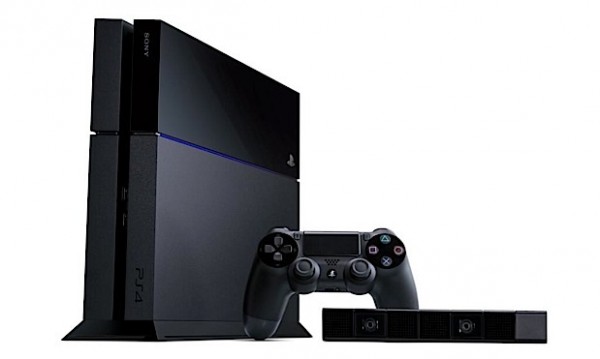 Debra McGrath who is the National Brand, Engagement and Events Manager was present at an EB Games in Liverpool last night where she stated:
"The atmosphere onsite was electric. It's awesome to see the entire community come together to get involved and celebrate, particularly those who've never witnessed a console launch. Thousands of fans came out last night to witness and be a part of the beginning of a new generation, for both technology and the games community."

"The passionate customers that showed up to our launches last night have had their PS4 preorder since before July this year – in some cases the preorders were placed so long ago that our EB World program didn't even exist. The first pre-order for the next PlayStation was put down way back on the 5th of July, 2011 – this just demonstrates how much these fans love the Sony brand. We wanted to make sure we looked after them, and helped make their night memorable"
The only unfortunate thing is that, if you were unable to obtain a PlayStation 4 through pre-order or just luck than you'll be waiting until a fair time into 2014 before you can get your hands on one, luckily enough EB Games are able to confirm a position for you in 2014 to be able to get your console by going through a simple process that is similar to pre-ordering, so get in their now to secure your spot. For those like me who still haven't gotten a PlayStation 4, not only do we have several pictures of an EB Games midnight release but we also have an Official Video from Sony regarding the PlayStation 4's PlayStation Plus launch. Watch and enjoy!