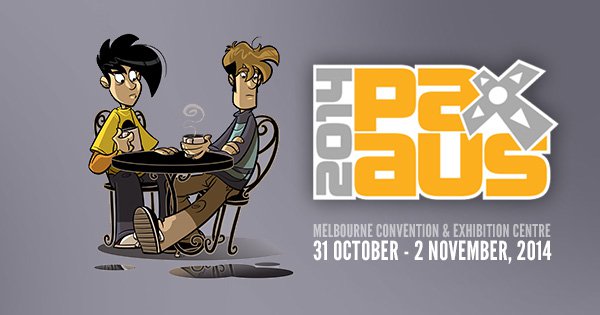 PAX Aus 2014 may be just a little under a year away, but with the dates and location set those hoping to attend can now purchase their tickets. With the new location for next year's convention there will be plenty more space, up to 50% in feature areas and three times as much theater space.
In addition to the standard Friday, Saturday, Sunday, and Three Day badges, Penny Arcade is offering a new badge has been added this year by way of International Three Day, to ensure those wanting to fly into Australia will have equal opportunity to purchase tickets. This wanting to accommodate is also the reason for such advanced purchase of the tickets.
Those interested in getting their tickets for PAX Aus 2014 right away can head over to the website to Register and those needing to reserve rooms at nearby hotels can find them through the conventions booking partner OzAccom. PAX Aus 2014 will be taking place October 31st through November 2nd, 2014 at the Melbourne Convention & Exhibition Centre.