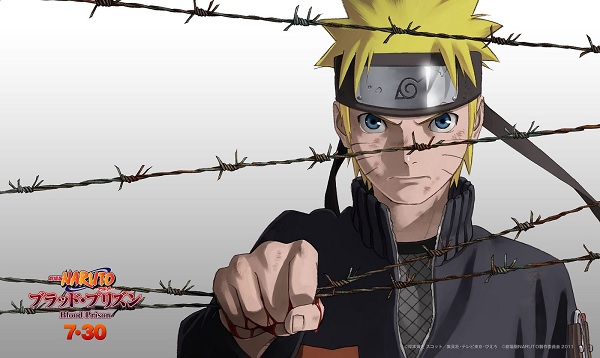 Today Viz Media has announced that fans of the Naruto movies won't have to wait too much longer to get the next movie in the series as Naruto: Shippuden – Blood Prison now has a release date in North America. It is currently planned to be released on Blu-ray and DVD on February 18, 2014 and you can put down a pre-order now if you so wish.
The movie costs $19.98 on DVD or $24.98 on Blu-ray in the United States and each version of the film contains a special full-color variant O-card that will feature different artwork than what is on the case. Other bonuses include a special short film called Chunin Exam on Fire! Naruto vs. Konohamaru!, production art and Japanese trailers. The Blu-ray version will feature an exclusive video message from Naruto creator Masashi Kishimoto and an interview with Junko Takeuchi, the Japanese voice of Naruto Uzumaki.
The story of Blood Prison involves Naruto being convicted of a serious crime that he didn't commit and being sent to an inescapable prison known as Hozuki Castle. With his chakra sealed, Naruto must plan his escape with some new allies, though he is unaware of what their true motives are.