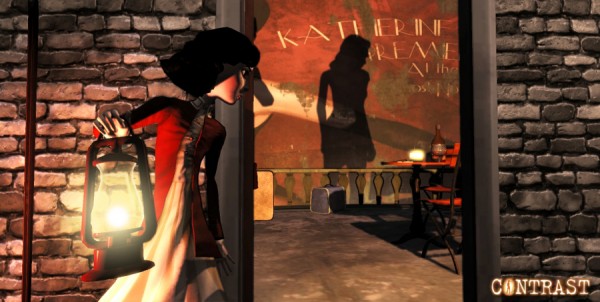 Contrast is just one week away from release, so publisher Focus Home Interactive and developer Compulsion Games have put out a few more screenshots from the game to prepare players for what they can expect. Showing off more of Didi and Dawn on their adventure.
Luckily for the two of them Dawn has a bit more freedom as an imaginary friend, so she can traverse the world of light and shadow to help Didi find what she is looking for about her family. Just what will the two find, as Didi goes exploring through an adult world set in a noir styled 1920's.
Those wanting to see the new screenshots can by clicking on the images in the gallery below. Contrast is set to release November 15th for PC and XBLA. Then to PSN on the PS3 on November 19th for the US and November 2oth in Europe, as well as PS4 on November 15th in the US and November 29th in Europe.