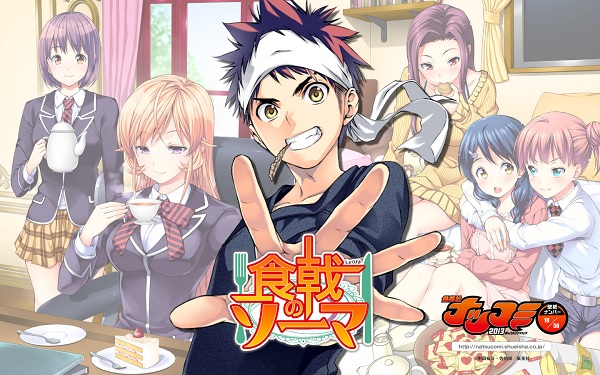 Manga can be made about everything and anything and while cooking may be something that has been touched upon before with Toriko, it looks like Viz Media is going to be giving North American manga fans another dose of cooking manga. Today the company announced during their Weekly Shonen Jump podcast that they have acquired the license for Yūto Tsukuda and Shun Saeki's Shokugeki no Sōma manga.
In the West the manga will be called Food Wars: Shokugeki no Soma and while the company will not be including the manga in their Weekly Shonen Jump digital manga, they will begin releasing volumes of the series both digitally and physically. The first volume is currently set to be released in print form on August 2014 but the first digital volume will hit sometime during Spring 2014.
For those who don't know, the manga follows a character named Sōma who works as a cook at his family's restaurant. Only problem is, his father happens to be a master chef that has enrolled him in an elite culinary school where graduation is nearly impossible.