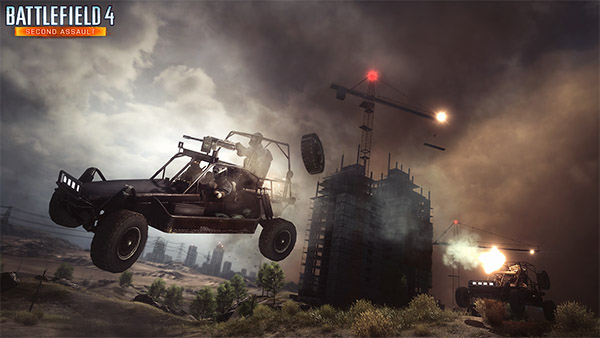 EA has posted the full trailer for its upcoming Battlefield 4 DLC pack, Second Assault, and it's viewable below. The expansion brings back four maps from Battlefield 3 on the Frostbite 3 engine: Caspian Border, Operation Metro, Operation Firestorm and Gulf of Oman.
Also included are 5 returning weapons (F2000, AS Val, M60E4, DAO-12, GOL Magnum), the Dune Buggy, 10 new assignments and Capture the Flag mode. The maps will feature added destruction and weather events such as sandstorms.
The DLC will be available first for Premium members on Xbox One, November 22 and on December 3 for non-Premium owners. Release dates for other platforms are yet to be confirmed but are expected shortly after for Premium members first, then for standard players.
Check out our review of the PC version here.