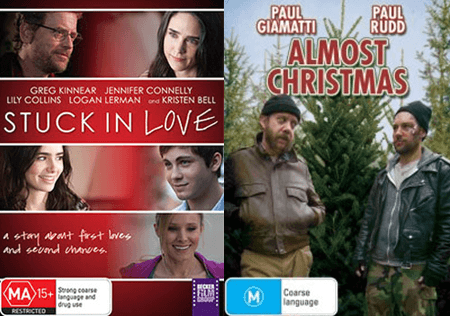 With the Christmas holiday season approaching next month, Transmission presents viewers with two new movie releases; Almost Christmas on November 27 and Stuck in Love, now available on DVD and Blu-Ray.
Almost Christmas, featuring Paul Rudd (Anchorman 2) and Paul Giamatti, is an offbeat comedy about two men who, under unusual circumstances, become business partners selling Christmas trees in New York City during the holidays. After being released from prison, Dennis (Giamatti) is desperate to re-connect with his family, and must turn to his estranged wife's partner, Rene (Rudd) in order to rebuild his life.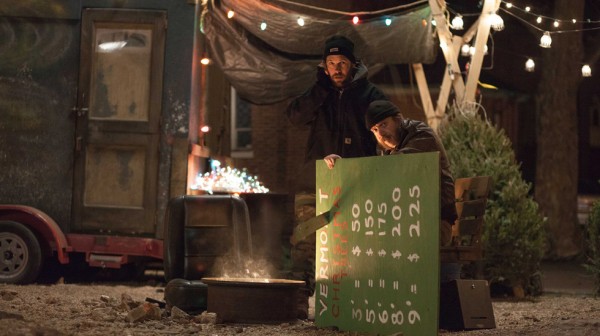 Stuck in Love, featuring Greg Kinnear, Jennifer Connelly and Kristen Bell (Hit and Run), follows the drama of the Borgen family and their triumphs and failures with love and romance. The father, Bill (Kinnear) is an acclaimed author, still obsessed with his ex-wife (Connelly) and currently seeing his neighbour-with-benefits, Trica (Bell). The daughter, Samantha (Lily Collins) is publishing her first novel and is determined to avoid love at all costs; even with a diehard romantic (Logan Lerman) courting her. The son, Rusty (Nat Wolff) is an aspiring fantasy writer, who is encouraged to gain more 'life experiences', only to discover love and heartbreak.
Almost Christmas will be available to rent and own on DVD (RRP $29.99), Blu-ray (RRP $34.99) and Digital copy from November 27 and Stuck in Love is now available to rent and own on DVD (RRP $34.99) and Blu-Ray (RRP $39.99) and Digital copy.