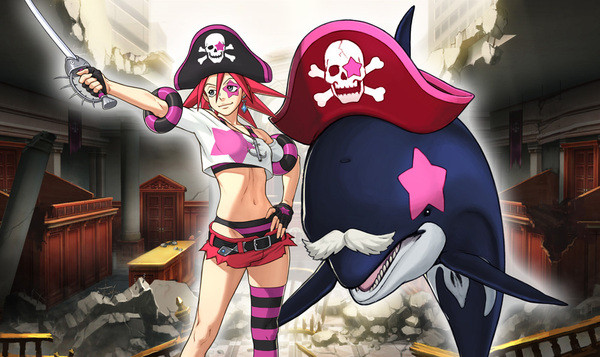 Objection! Take that! Silence! If these words mean something special to you then I guess we're best friends because they mean something special to me too and that something special is Phoenix Wright Ace Attorney, more specifically is the new game in the franchise's line-up; Dual Destinies.
If you've already finished the entire story of Ace Attorney: Dual Destinies (you can also check out the review here) you shouldn't fret too quickly because in a weeks time you'll be digging nose-deep into a brand new and extremely odd, for Phoenix Wright standards, case wherein which you must defend a Killer Whale, Orla, who is being charged for murder.
Seems quite fitting considering it's name. This full length case introduces Sasha Buckler a pirate and marine-enthusiast who I believe will play a big part in Orla's case. The DLC, "Turnabout Reclaimed", for us out here in the West drops on the 21st of November and will sell for $5.99/ €4.99/£3.99 through the Nintendo eShop and is only available on the 3DS exactly like the game itself. Can a killer whale really…kill? You'll soon find out wont you?