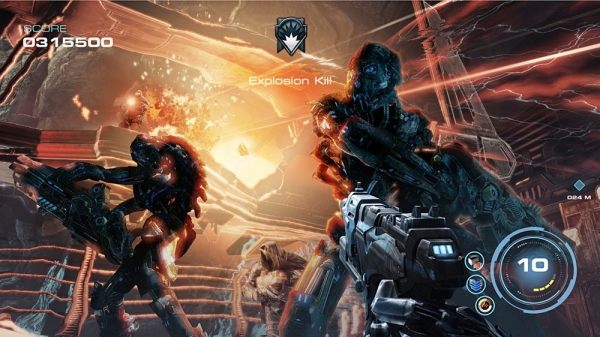 CI Games has released the sci-fi shooter Alien Rage on the Xbox Live Arcade for Xbox 360, priced at £9.99. The game is also available for the PlayStation 3 on October 23, and is already out on PC.
A classic first-person shooter inspired by old school design, Alien Rage has players battle (you guessed it) hostile aliens that come from every direction. The game features loads of dual-mode weapons, 14 levels, destructible environments and fast-paced gameplay that will challenge the reflexes of FPS players.
Have a look at our review of the PC version that was released earlier. With a budget price and gameplay mechanics that hark back to the good old days, we walked away impressed.