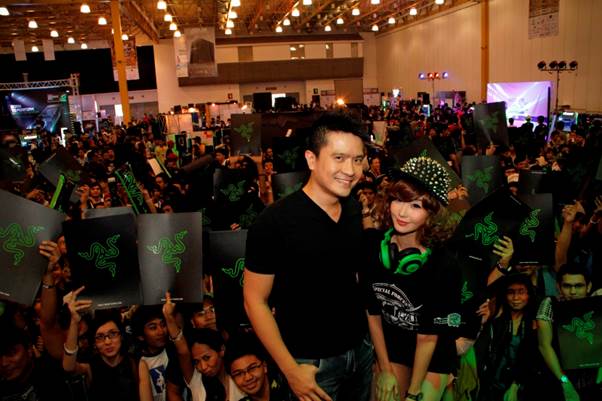 Razer has just announced a major partnership fund raising effort with the Pinoy Gaming Festival and legendary Filipino cosplay icon Alodia. The funds raised by the collaboration will go to earthquake relief in the area following the devastating earthquake that shook Central Visayas on October 15.
They raised a total of US$5,850 toward their US$10,000 goal, the remainder of which Razer generously donated to the Phillipines' Red Cross. Furthermore Razer CEO, Ming-Liang Tan vowed to donate 100 percent of profits on Razer apparel sales from the Pinoy Gaming Festival to the Red Cross.
This is truly an amazing show of generosity from Razer and their collaboration with the Pinoy Gaming Festival and cosplay queen Alodia are just one example of the community-first nature of the gaming giant. Razer urges their fans to donate to the victims of the earthquake on the Red Cross website here.