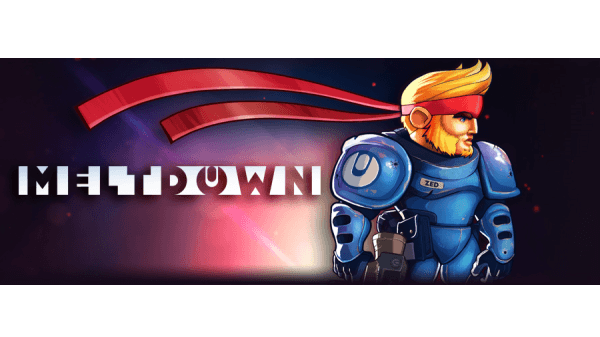 Bulkypix, the publishing force behind mobile games Type: Rider and recent Asterix games, have teamed up with studio Phenomenon Games to announce Meltdown, which is set to release on November 7.
In Meltdown, players will take on the role of Zed, a former marine working solo on a mining station of Charon, one of Pluto's moons. The artificial intelligence on the mining station goes haywire and you must find a way to survive. You'll get to use special abilities and a ton of upgradable weapons to take out robots and other baddies. You can upgrade both weapons and abilities  with an RPG-like skill tree. You can even grab up to 3 friends and play through 30 levels cooperatively.
Meltdown will cost $1.99 when it drops for both iOS and Android on November 7.