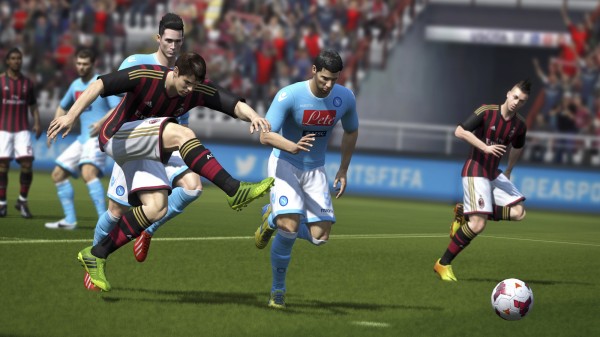 To celebrate the recent release of FIFA 14 – and in the name of competitive spirit – EA Sports has announced the launch of Thank FIFA 14 it's Friday, or #TFIFA14IF, where players are challenged to compete and win in FIFA 14 play-offs, or pay the penalty. Sounds more ominous than it is…
To accompany the launch, FIFA Apology Rules – a set of competitive challenges that friends can assign to each other should they lose their FIFA 14 showdown – have also been established. From the tricky, to the flat out wacky, these are very social and ultimately add to the fun of the festivities. EA Sports would love players to hold their own FIFA parties and create their own additions. They're also encouraged to share photos and videos using the hashtag #TFIFA14IF, the best of which are to be shared with the community at large on the EA Games Australia Facebook group. Here are a few examples:
Give your friend a "WAG" makeover
Strike a pose like a model on a magazine cover
Bow down and worship your winner five times!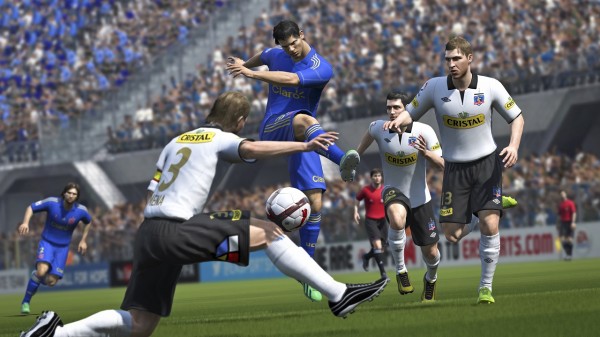 Arbie Artinian, EA SPORTS Label Marketing Manager, said;
The competitive spirit fuelled by a game of FIFA has been around for as long as the game itself. Now with the FIFA Apology Rules and Thank FIFA 14 it's Friday movement, we are supporting our community in taking this up a notch. With a whole new level of realistic gameplay, enhanced ball physics, new venues and more teams from across the globe to play than ever before, FIFA fans now have the opportunity to take the game to a whole new level, and put their skills in the spotlight via a friendly #TFIFA14IF showdown.
EA Sports will also be setting these challenges across its live and outdoor FIFA 14 program, featuring a range of FIFA Apology tasks alongside the FIFA 14 Vans as they take the FIFA competitive spirit across the Australian Eastern seaboard.