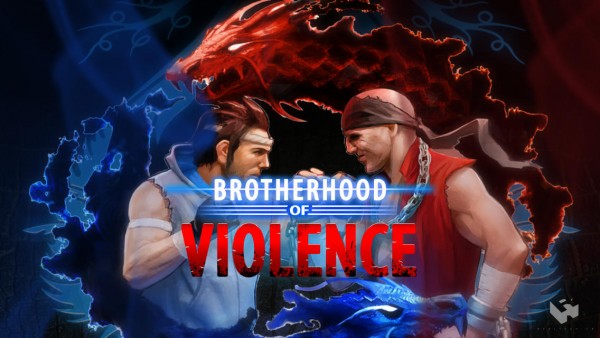 World class developer Realtech VR has just released a long awaited update of its latest iOS game, the outstanding 'Brotherhood of Violence 2: Blood Impact'. Also, there is a limited time offer to purchase the game at only $0.99 to celebrate the game's re-launch. (Pick it up here)
In 'Brotherhood of Violence 2: Blood Impact', iPhone and iPad gamers play the role of a former ruthless assassins. Players experience an interesting story line, great soundtrack and professional in game voices to keep users engaged as the player battles hundreds of AI enabled opponents through more than 30 environments to destroy the final boss.
Brotherhood of Violence 2 came out earlier this month and has been described as not just a video game, but a whole new gaming experience. The game is constantly evolving, learning the players' moves to be become more challenging. It has stunning cinematic effects, advanced lighting and detail that is unparalleled when it comes to mobile games. The game app's great features and 3D graphics aew owed to the exceptional high end 3D engine and artificial intelligence (AI).
'Brotherhood of Violence 2 – Blood Impact' Features Include:
High end 3D engine, optimized for iOS7, iPhone 5 and latest iPads.
Exclusive for iOS: Multiplayer online and over Bluetooth, up to 4 players, iOS 7 game controllers support (two players cooperative), Bladepad, iCade controllers, cloud save games, Airplay, and more.
Explore 32+ unique environments
More than 400 different stylized opponents to defeat!
Choose from 12 unique fighters or create your own with a deep character editor (features: face, complexion, weight, clothes, accessories and more)
Evolving fighters AI will keep you entertained
Play daily challenges: Hitman, Battle Royale and Survival, and play online with Game Center multiplayer.
High quality character animations with 5 different fighting styles: Boxing, Muey-thai, Feral, Kung-fu and Karate
Professional acting for voice overs, new stylish effects and improved gameplay and responsiveness
Available in English, French and Russian language.