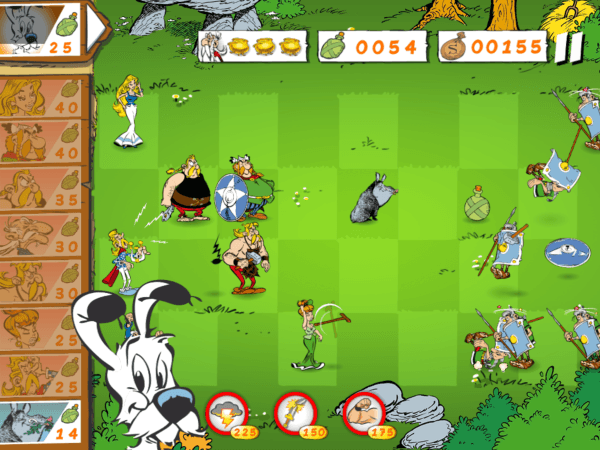 BulkyPix, the publishers behind Asterix's last mobile platform game, Asterix: Megaslap, have announced that everyone's favorite Gaul, Asterix, will be making his way back to iOS and Android platforms on Thursday, October 24. They've also announced that Asterix: Megaslap will be free to play in celebration of the release of new comics!
Entitled Asterix: Total Retaliation, the game will feature over 30 levels for you to use your wit to strategically overcome the Roman invasion. The game will allow you to unlock new characters as you play throughout the campaign and will feature graphics taken straight out of the comic series.
So get ready to help the Gauls out as they guard the Romans against yet another invasion! You can get the game for $1.99 when it drops for iOS and Android this Thursday!